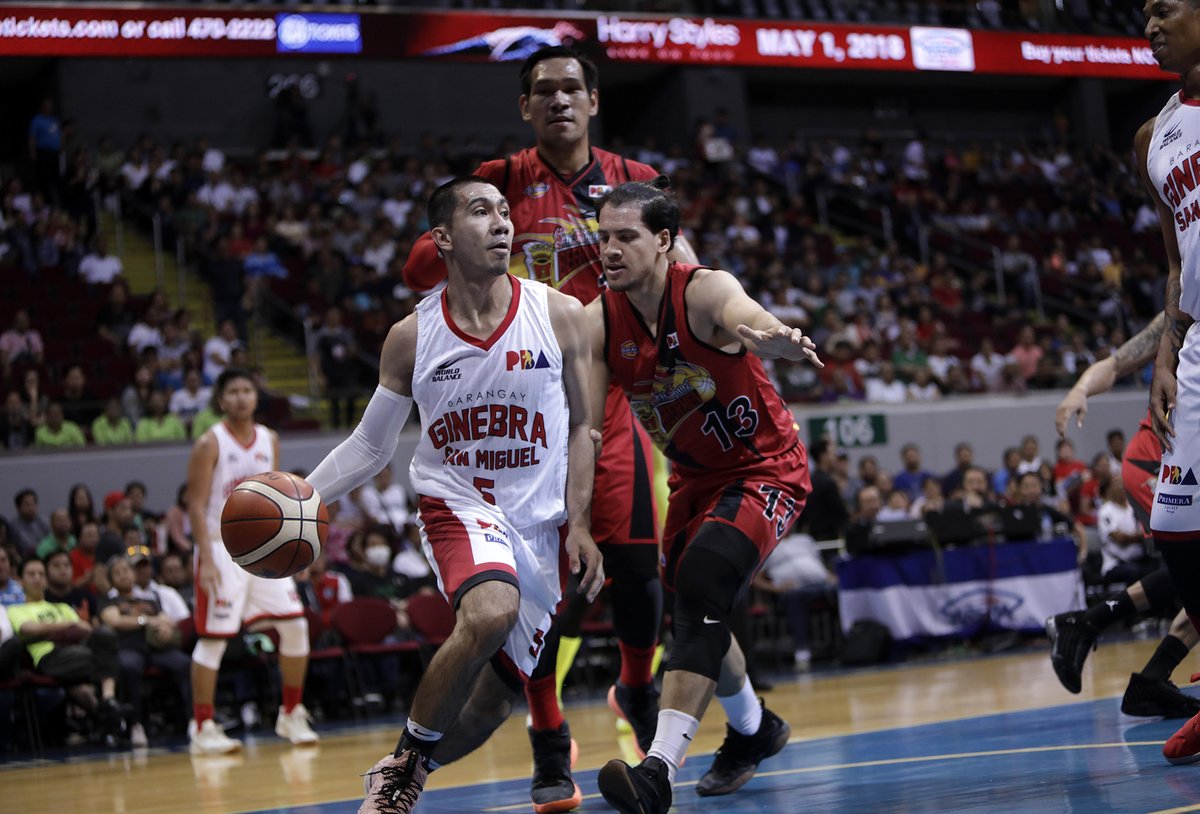 Wednesday, March 14, 2018

[caption id="attachment_140127" align="aligncenter" width="1030"]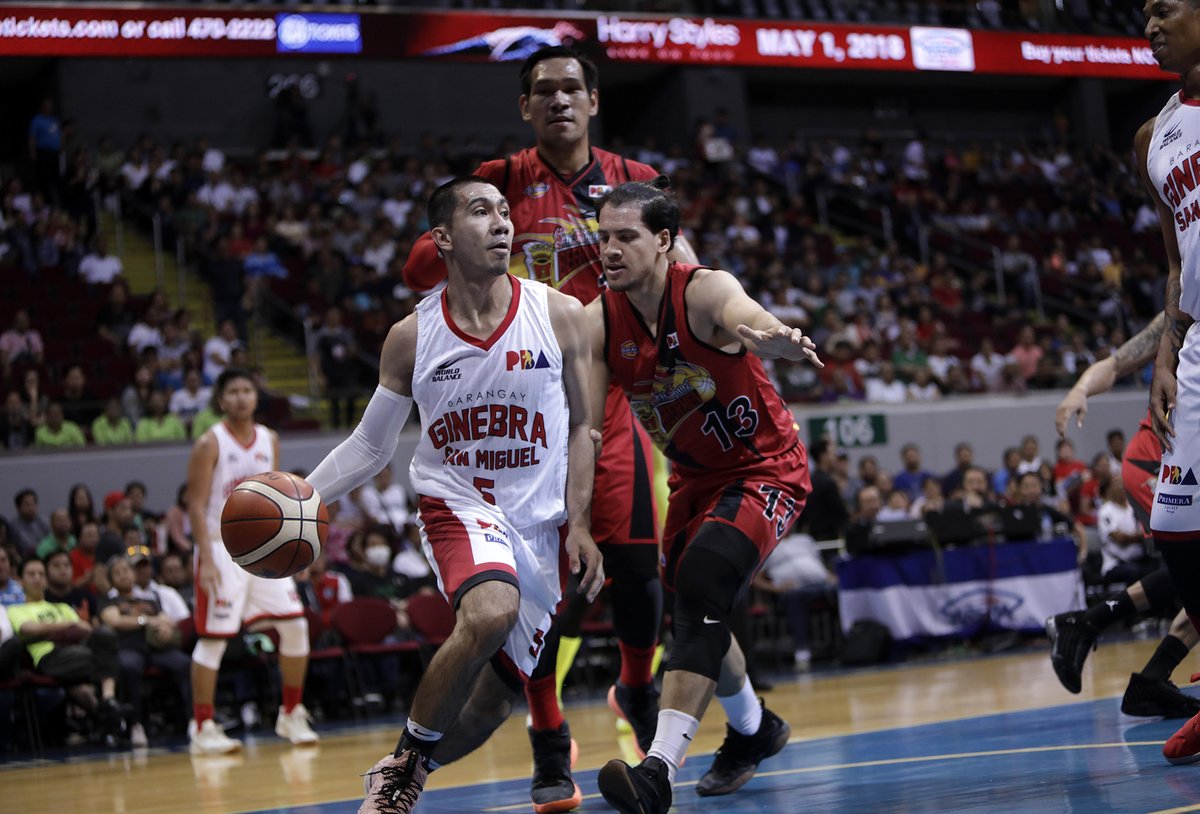 Barangay Ginebra San Miguel Kings' LA Tenorio (left) guards the ball from San Miguel Beermen's Marcio Lassiter (right) and June Mar Fajardo. PBA[/caption]
MANILA – Barangay Ginebra San Miguel Kings made sure there was no meltdown this time as it eked out a 95-87 win over San Miguel Beermen in Game 3 of the PBA Philippine Cup best-of-seven semifinals last night at the Mall of Asia Arena in Pasay City.
After seeing its 14-point lead slashed to 80-83, Kings got timely conversions from Prince Caperal, Japeth Aguilar, Earl Scottie Thompson, and LA Tenorio to increase raise the advantage back to 8 with under a minute left.
Aguilar led the way with double-double 25 points and 12 rebounds. Tenorio chipped in 18 markers while Caperal and Joe Devance had 12 points each for Kings, which recovered from a 104-102 loss to Beermen in Game 2.
"I want to give a lot of credit to the players. It is not easy for them to play this good after a heartbreaking loss (in Game 2)," said Kings head coach Tim Cone. "They showed their 'never say die' attitude."
Kings had a strong start behind Caperal, Tenorio, Aguilar, and Jervy Cruz for a 19-10 advantage. Beermen slowly clawed its way back to trim the deficit 39-45 at the half.
Beermen tried to keep in step early in the third but Kings responded with conversions from Caperal, Aguilar and Tenorio to build its largest lead 74-60 on a Devance trey.
Solomon Mercado made hits and Kings was still up by double figures early in the fourth when Beermen had its last run from Arwind Santos and Marcio Lassiter to come to as close as 3 points.
Fajardo finished with double-double 23 points and 16 rebounds, Lassiter had 14 markers, while Santos and Alex Cabagnot had 13 points each for Beermen, which lost veteran Chris Ross in the first half due to a right thigh strain./PN