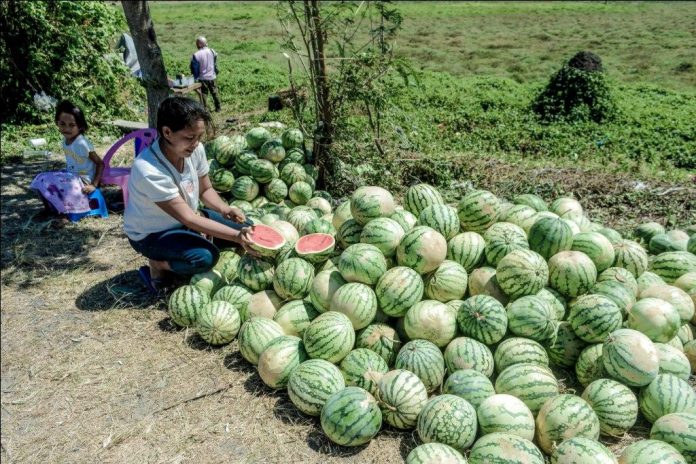 ILOILO City – If dry conditions persist due to the El Niño phenomenon, the Department of Agriculture (DA) may resort to cloud seeding to induce rain. But this is easier said than done, according to Regional Director Remelyn Recoter. While DA Region 6 has a standby fund of P2.5 million from the Bureau of Soils and Water Management for cloud seeding, several factors must be considered.
"We have to check which areas have crops that need rain and which parts grow crops that do not need it," said Recoter.
The provincial government of Negros Occidental is so far the only local government in Western Visayas that requested the DA for cloud seeding. It reported agricultural losses (mostly palay) reaching P6 million already.
"Yes, they have a request. But should we proceed with the cloud seeding, we can't be fully certain that the seeded clouds would drop rain over Negros Occidental. If the rain drops in nearby Guimaras Island, mango farmers there would get mad," said Recoter.
Dry conditions are favorable to mango growers.
"On the other hand, in central Iloilo farmers are growing watermelons. They don't need rain there, too," said Recoter.
Cloud seeding is a type of weather modification that aims to change the amount or type of precipitation that falls from clouds by dispersing substances into the air that trigger cloud condensation resulting to rain.
"But if there are no seedable clouds indi man pwede mag-cloud seeding," added Recoter.
She stressed the importance of cost-benefit analysis – a systematic approach to estimating the strengths and weaknesses of a course of action to determine the best approach to achieving benefits while preserving savings.
"Ginabalanse mo sya…kon humay, almost harvest na ang mga standing crops. I-compare mo sya halimbawa sa losses sang mangga sa Guimaras," said Recoter.
The DA informed local farmers as early as third quarter last year that a weak El Niño would occur and may last up to March 2019.
Damage assessment of farms — especially rice areas — are currently being conducted.
According to Rene Famoso, DA-6 field operations division chief, as of last week only 15 local government units (LGUs) in Iloilo province and four from Capiz submitted reports on drought-related damage on crops.
He urged agricultural extension workers and LGUs to report agricultural losses immediately to the DA.
Of the 322,000 hectares rice areas in Western Visayas, only about 38 to 40 percent is irrigated.
"Since most of our areas here are rain-fed, we can hardly compete with regions 3 and 2 in rice production unless we can improve our irrigation system," he said.
Western Visayas had 2.2 million metric tons of rice production volume in 2018, ranking third next to Central Luzon and Cagayan Valley regions.
"We have advised rice farmers to plant crops that require less water for irrigation," said Famoso.
Corn, onion and garlic are suitable for cultivation these dry months.
Famoso assured farmers that onion farming is profitable. The farm gate price reached P45 per kilo last year./PN