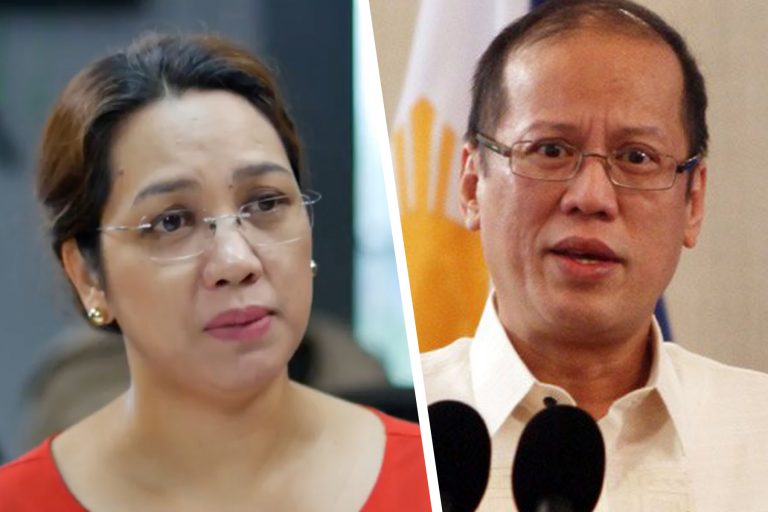 ILOILO – The House committees on Good Government and Public Accountability and Health recommended the filing of graft, technical malversation and grave misconduct charges against former Health secretary Janette Garin, former President Benigno Aquino III and others over the botched Dengvaxia anti-dengue vaccination program.
But Garin, who is running for congresswoman in the 1st District of Iloilo, played down the recommendation.
"These are recycled accusations that we have already answered before the Department of Justice," said Garin right after the committees announced the recommendations.
The former Health chief also said this latest development won't hurt her candidacy this May 13 midterm elections.
She is running under the Nacionalista Party.
"I don't think there's any adverse effect.  Kilala man ako sang taga-Premier District and raku man kabalo nga indi matuod ang akusasyon," said Garin, a physician.
Garin is seeking the post that her husband Cong. Oscar "Richard" Garin Jr. is vacating. Her rival for the post is retired Philippine National Police general Gerardo Flores, an independent candidate.
"My conscience is clean. We have not done anything wrong. There is no corruption involved in the Dengvaxia vaccine," said Garin.
She believed the issue was being politicized.
"This is a highly political issue considering nga may mga pira man ka tawo nga nagalagas kay former president PNoy," said Garin.
According to the House committees on Good Government and Public Accountability and Health, Aquino, Garin and then Budget secretary Butch Abad conspired to purchase the anti-dengue vaccine and spend P3.5 billion in the nationwide immunization program carried out towards the end of Aquino's term in 2016.
Congressmen also said the former top government officials gave unwarranted benefits to Dengvaxia manufacturer Sanofi Pasteur.
"This was done even though the safety and efficacy of Dengvaxia had not been clearly established. These officials provided shortcuts in the process to favor Sanofi," read part of the joint committee report.
Dengvaxia was administered to over 800,000 students beginning April 2016.
But in November 2017 Sanofi Pasteur announced that Dengvaxia posed potentially severe dengue risks among those with no dengue history. The resulting panic prompted the Health Department to suspend its program.
The joint House panel also recommended filing of graft charges against Dr. Maria Joyce Ducusin, Dr. Rosalind Vianzon, Dr. Mario Baguilod, Dr. Julius Lecciones, Dr. Estrella Paje-Villar, Dr. Kenneth Hartigan-Go, Dr. Lyndon Lee Suy, and members of the Philippine Children's Medical Center Bids and Awards Committee./PN