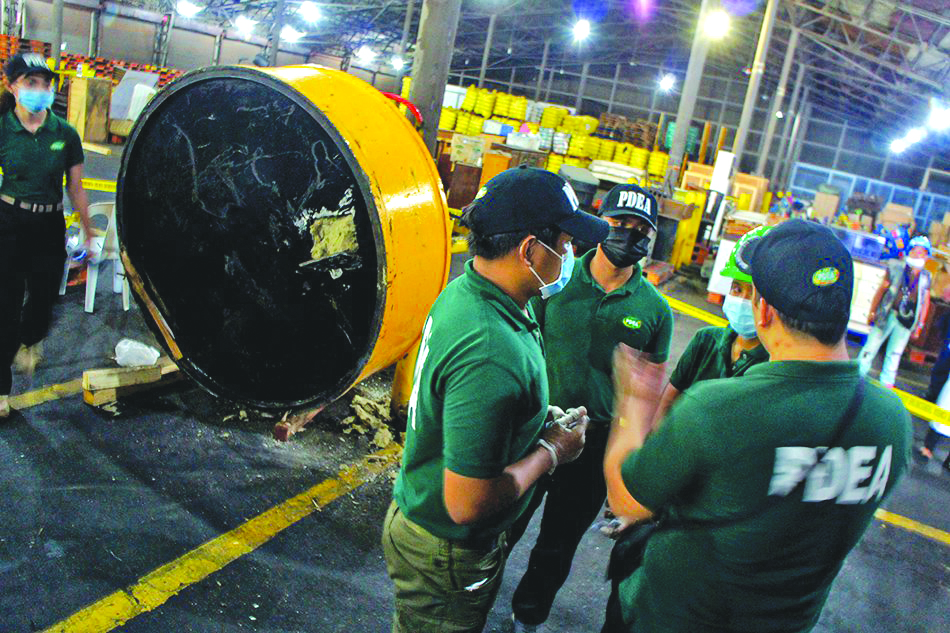 MANILA – The Department of Justice (DOJ) indicted eight officials over the multibillion peso shabu shipment that allegedly passed Customs after being hidden inside magnetic lifters.
Among those slapped with illegal importation of dangerous drugs case was former police officer Eduardo Acierto, who recently implicated President Rodrigo Duterte's economic adviser Michael Yang in illegal drug trade.
Also indicted were former Philippine Drug Enforcement Agency (PDEA) deputy chief Ismael Fajardo Jr., and former Bureau of Customs intelligence officer Jimmy Guban.
While former Customs commissioner Isidro Lapeña was not included in the criminal case, his cases of graft and neglect in prosecution of offenses was endorsed to the Office of the Ombudsman.
The panel recommended the dismissal of drug smuggling complaints against more than 40 others, composed of customs officials, shippers, consignees and brokers and the dismissal of other administrative and criminal complaints for lack of probable cause.
The case against the respondents originated from the discovery of two abandoned magnetic lifters at the port of Manila in August 2018, which contained 355 kilos of shabu worth P2.4-billion.
A day after, four similar lifters were discovered abandoned at a warehouse in General Mariano Alvarez town in Cavite, which the PDEA believed to contain 1.6-tons of shabu with an estimated worth of P11-billion.
In December 2018, PDEA filed criminal complaints against more than 40 respondents over the shabu shipment in Cavite. PDEA found no evidence against Lapeña in the case.
In January, the NBI filed complaints for importation of illegal drugs, graft and grave misconduct against the three while it slapped Lapeña and other officials with 2 counts each of violating the Anti-Graft and Corrupt Practices Act and administrative complaints of dereliction of duty and grave misconduct. /PN