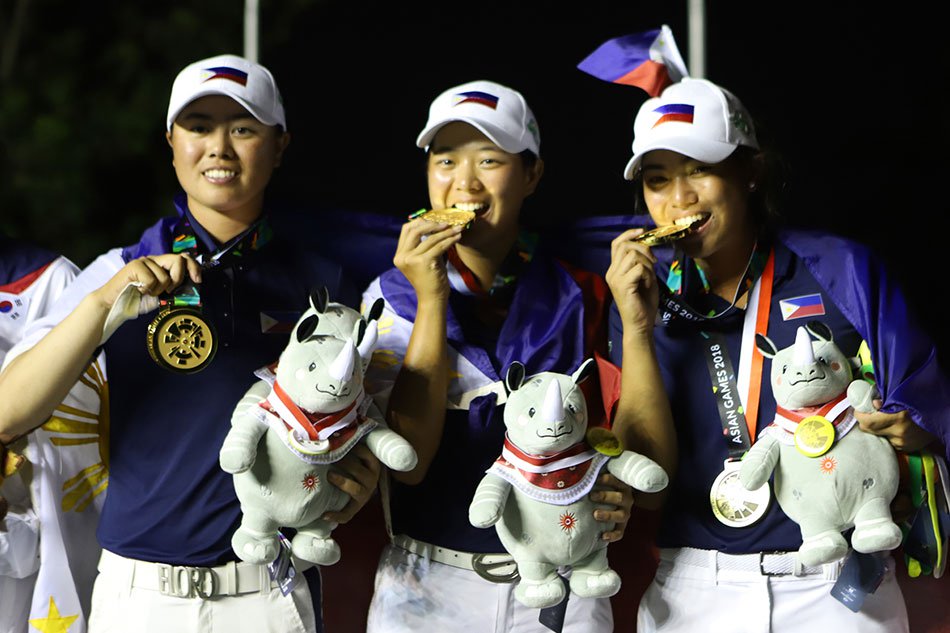 MANILA –  Philippine women golfers refused to accept the around P16-million incentive for the two gold and one bronze medals they won in the 18th Asian Games recently in Jakarta, Indonesia.
They will instead donate the amount to the National Golf Association of the Philippines (NGAP) to preserve their amateur status.
"Due to immutable circumstances, we are unable to accept any and all forms of financial reward," Yuka Saso, Bianca Pagdanganan and Lois Kaye Go said in a statement. "At present, two of us are actively playing in the NCAA in the United States, with the third soon to follow."
"We will automatically lose our amateur status the moment we keep these incentives, as well as the opportunity to continue representing the Philippines in the future," they added.
Saso was entitled to a P9.3-million incentive from the government for winning the individual gold medal and being part of the gold-winning team.
Individual bronze medalist Pagdanganan was to get P2.5 million and Go, P2 million.
"We unanimously agreed that if it were possible to donate this money to support the national golf program and thus help other aspiring golfers reach their goals – this would be the best scenario for us," they said.
"After consulting the world golf governing body, The Royal and Ancient Golf Club of St. Andrews, we were advised that this was a viable option," they added. "We are thus confident that the NGAP will allocate these resources in a prudent, equitable and ideal manner, consistent with our intentions."/PN