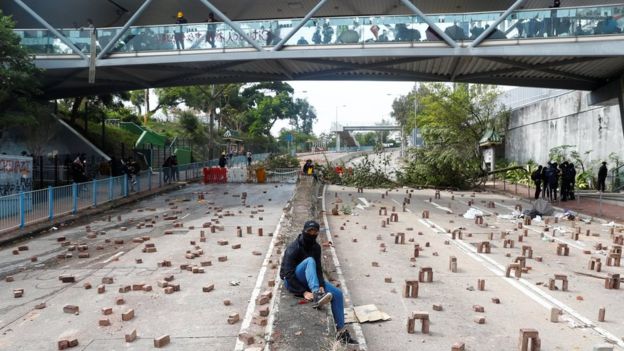 HONG KONG – Some schools and universities here remained closed over safety fears as protesters called for a day of traffic disruptions.
Dozens of local and international schools across the city said they would be closed on Tuesday due to safety concerns given the ongoing protests.
Chief Executive Carrie Lam said despite the unrest, there would be no blanket suspension of all schools.
One activist was shot with a live bullet by police while another man was set on fire by the anti-government protesters. Both are in critical condition in the hospital.
Police fired tear gas at the City University early on Tuesday and a standoff between students and riot police continued throughout the morning.(BBC)