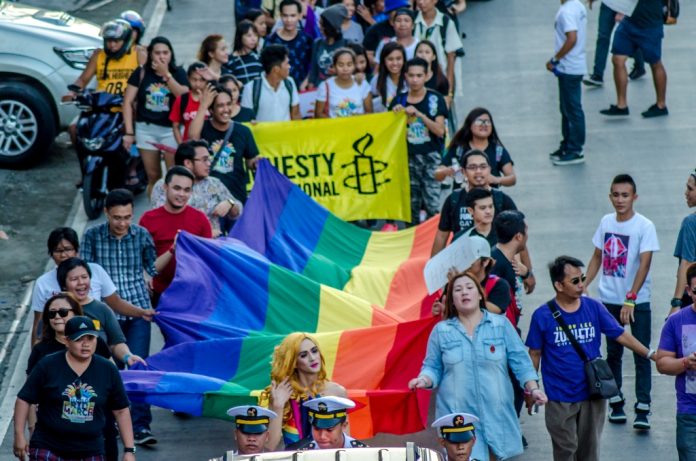 ILOILO City – The 3rd Iloilo Pride March will be staged this afternoon from the University of the Philippines Visayas (UPV) – Iloilo City campus to the Festive Walk at the Iloilo Business Park in Mandurriao district.
The Pride March aims to raise public awareness on the issues and concerns facing the LGBT (lesbian, gay, bisexual, and transgender) community such as human rights, equality and discrimination, among others.
Registration starts at 3 p.m. at the UPV grounds. The march commences at 4 p.m., said Gabriel Felix Umadhay, president of the Iloilo Pride Team, the local LGBT organization spearheading the activity.
The Iloilo Pride Team hopes to popularize today's march through the hashtag #PRIDEisPROTEST.
The march promises to be fun and entertaining. There will be performances from invited guests.
Everybody is invited to participate, said Umadhay.
Across the world, pride marches (also known as pride parades) are events celebrating LGBT culture and pride.
At times, the events serve as demonstrations for legal rights such as same-sex marriage.
Meanwhile,
Gay pride or LGBT pride is the positive stance against discrimination and violence toward LGBT people to promote their self-affirmation, dignity, equality rights, increase their visibility as a social group, build community, and celebrate sexual diversity and gender variance.
Pride, as opposed to shame and social stigma, is the predominant outlook that bolsters most LGBT rights movements throughout the world.
A common symbol of gay pride is the rainbow or pride flag. The colors reflect the diversity of the LGBT community./PN