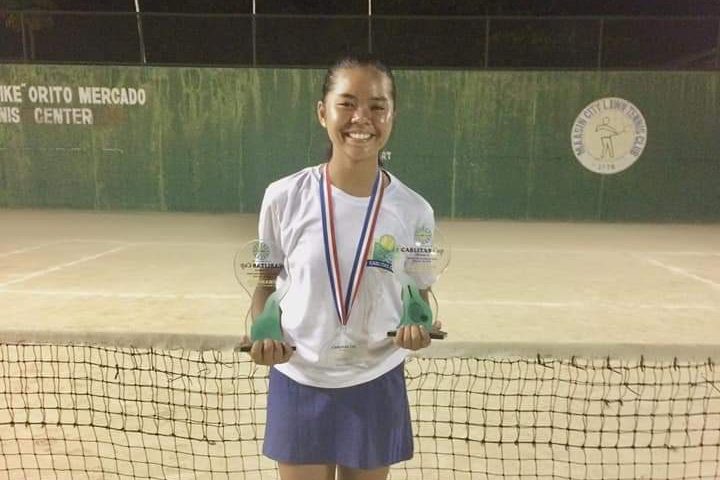 ILONGGA netter Althea Rose Martirez captured two gold medals in the Visayas qualifying leg of the Cablitas Cup Group 1 National Age Group tournament over the weekend in Maasin, Southern Leyte.
Martirez, a standout from Central Philippine University, emerged as the gold medal winner in the 16-and-under and 18-and-under category will upset victories in the gold championship match.
Martirez first took the gold medal in the 16-and-under category when she defeated no. 9 ranked Mia Gemida in the finals. The Ilongga bested Gemida anew in the finale of the 18-and-under category.
"It is an upset victory for Althea as her opponent was the no. 9 ranked in the Philippines 16-and-under category and was also the no. 1 ranked player in Ormoc," said Martirez head coach Adven Santiago.
Martirez's victory was a good preparation as she is set to represent the Western Visayas Regional Athletic Association (WVRAA) in the 2019 National PRISAA in Davao City later this week.
The four-day tennis tournament was sponsored by Philippine Tennis Association (Philta) president Atty. Antonio Cablitas./PN