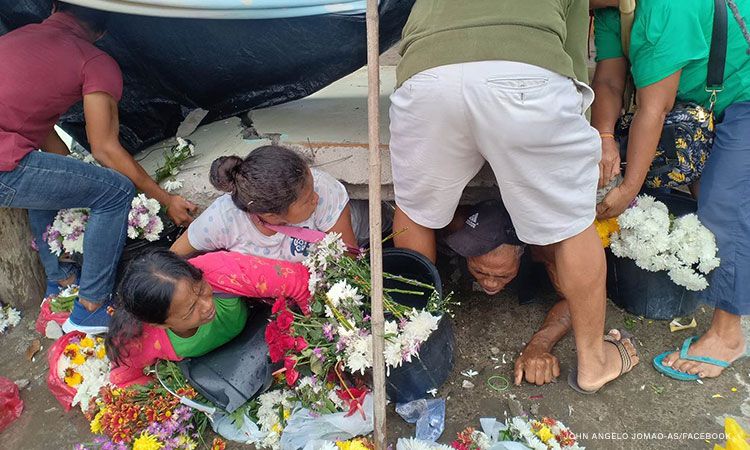 MANILA – A magnitude 6.9 earthquake struck Davao del Sur Sunday afternoon.
The Philippine Institute of Volcanology and Seismology (Phivolcs) recorded the earthquake around 2:11 p.m. and traced its epicenter 9 kilometers northwest of Matanao, Davao del Sur.
The powerful temblor caused a power transformer to explode in Davao City. It also disrupted an activity of senior citizens in Barangay 21-C in Davao City.
A three-storey supermarket collapsed in Padada town in Davao Del Sur province, killing at least three people, according to Bureau of Fire Protection municipal chief Samuel Tadeo.
In nearby Matanao town, a six-year-old girl was killed when she was hit by a falling concrete wall in their house, said Vincent Fernandez, the municipality's mayor.
The Pacific Tsunami Warning Center said there was no tsunami threat from the earthquake.
The region was shaken by four powerful quakes in October and November, which together killed at least 20 people. (With ABS-CBN News/PN)