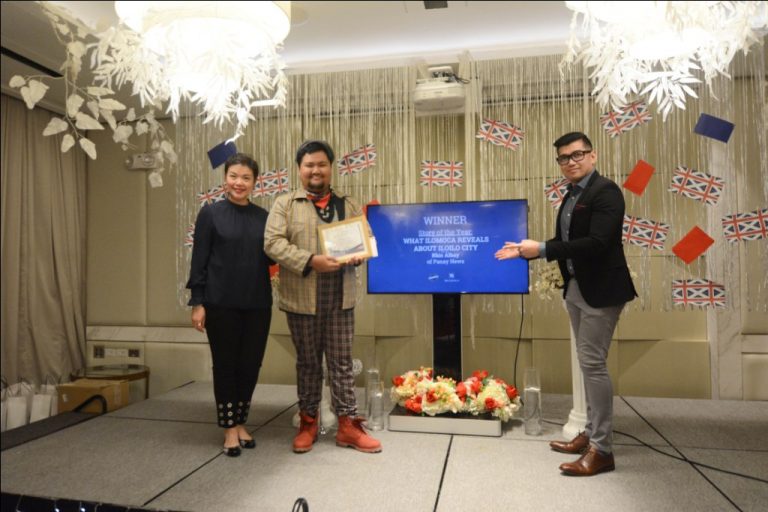 ILOILO City – The country's leading real estate developer Megaworld recognized the invaluable contribution of the local media on Nov. 28 with a yearend thanksgiving party where it awarded the exceptional reportage of one of Panay News' editors and journalists.
Rhick Lars Vladimer Albay was honored "Story of the Year" by the property giant for his column entitled "What ILOMOCA reveals about Iloilo City."
With the piece, Panay News' Albay discussed how the opening of the Iloilo Museum of Contemporary Art (ILOMOCA) inside the Iloilo Business Park township in early March was a testament to not just the economic development of the city, but also the growth of the thriving Ilonggo art community.
"Art breathes life and personality into cities," Albay quoted Kevin Tan, Megaworld senior vice president, in the piece as he lauded the P109-million museum endeavor.
The three-storey ILOMOCA is the very first contemporary art museum in the Visayas and Mindanao region, and houses arguably the largest collection of art outside of Metro Manila.
This is the second consecutive year that Albay has won Megaworld – Iloilo Business Park's "Story of the Year" plum, after also clinching the award last year with a feature entitled "'BamBikes' come to Iloilo," highlighting Megaworld's contribution to the efforts to make Iloilo the most bike-friendly city in the country.
The citation was awarded to Albay by Megaworld senior assistant vice president and head for Public Relations & Media Affairs Harold Geronimo and Richmonde Hotel Iloilo resident manager Natalie Lim at the Citron Room, Richmonde Hotel Iloilo.
The Andrew Tan-led Megaworld Corp. was recently awarded best developer of the year for the Visayas and Mindanao during The Outlook 2018: Philippines Buyers' Choice Property Awards. The property giant was recognized for its township developments around the country, with the Iloilo Business Park awarded best mixed-use development in the Visayas and Mindanao, and McKinley Hill in Taguig being named best mixed-use development in Luzon for amenities and location./PN