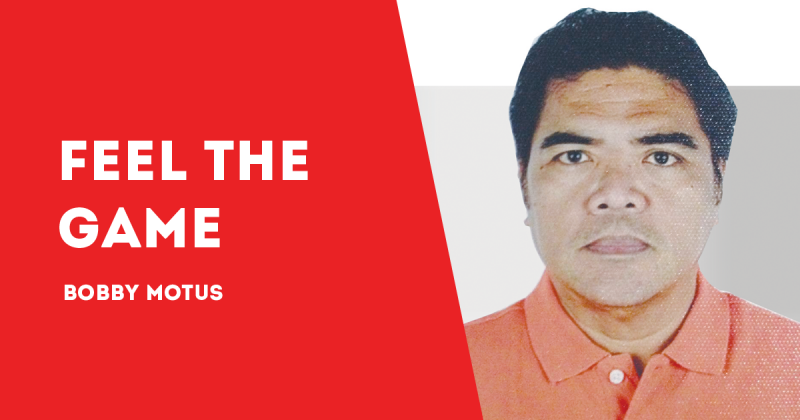 STATISTICS say that yearly, about three million people die worldwide because of physical inactivity.
Glued to Kadenang Ginto and Probinsyano is okay but if the only activity we do are the quick dashes to the refrigerator and back to the couch, that's another story. Health professionals therefore advise regular activity, especially for older adults.
Our cells decline as we age and to slow down the process we need to move. No matter how old, how inactive and out of shape we may be, being active for even just an hour a day helps a lot for our overall physical well-being, experts say.
Middle age is a time when most of us are nearing retirement and by retirement, we relate this to taking everything easy and enjoy again the things we missed doing, perhaps with the same enthusiasm but obviously with lesser vigor as compared to our glory years.
Let's admit it, we don't move like we used to anymore and we could be feeling young but our bodies say otherwise. The wear and tear from whatever adventures we did during our heydays had taken hold and stiffness hits our neck, shoulders, back, hips, knees, ankles, and even fingers.
But being active does not necessarily mean we go to gyms and lift weights, enroll in fitness classes or run a few kilometers. Cleaning the house, walking with our spouse or friends, gardening, washing the family car, tinkering with our hobbies or doing errands to the sari-sari store helps. There will always be time for activities if we want to keep doctors away, their consultation fees and the accompanying prescriptions.
Not only being active is great for our limbs and vital organs; it also helps prevent mental health issues like depression and anxiety. It helps us to focus on our tasks and let us move on easier to the next task at hand. A healthy body is a healthy mind.
Still, the best activity for middle age is walking, and doing it at a leisurely pace of 3km per hour does good to our bodies and more benefits if we do it faster and further.
Making at least 10km a week is a start. As we improve on our pace, it would be easy to target 10,000 steps a day, which is about 8kms. Getting active reduces the risk of stroke to up to 40 percent.
One common reason to shun exercise is the admission of being old. Really? Only carabaos get old, humans get better with age and no one is too old or too frail to be active.
Moderate physical activity helps and for those feeling really "old" and had just decided to break some sweat, the advice is to check first with your doctor and go easy with the exercises.
It's not our age that gives us the feeling of tiredness; it's the lack of activity. In other words, we're just being lazy.
Plenty of older adults who have medical issues had gotten their lives better by being active, yes, upon the advice of doctors. Our docs can always tell us what activity to take, how often and for how long. The more we stay active as we age, the lesser chances for us having health problems.
We who are nearing seniority need exercises to improve our flexibility, exercises to improve endurance and strength and balancing exercises to prevent us from falling. Stretching exercises also help but we must take care not to overdo it that it already hurts when we stretch.
Above all else, let us listen to our bodies. We invite danger if continue with any activity we don't feel good doing./PN