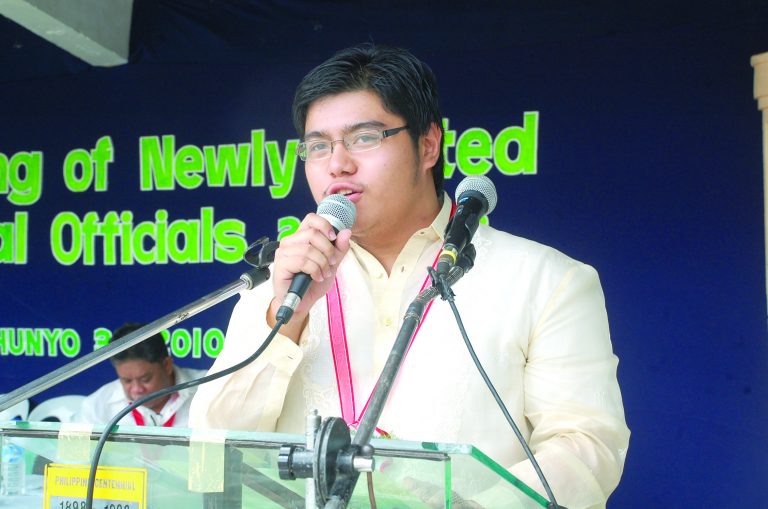 ILOILO City – Mayor Christian Sorongon of New Lucena, Iloilo is confident that the Office of the Ombudsman would favor his plea against a suspension order issued after he was found guilty of simple misconduct.
Sorongon said he already filed a motion for consideration at Ombudsman office in Metro Manila on Jan. 28.
He added that the suspension order issued against him by the Office of the Ombudsman Visayas cannot be implemented since the election period already began.
"Indi sia final because naka-file na kami sang motion for reconsideration and ang suspension indi pa man ma-implement because it is now election period. Suspension of elective officials during election period is prohibited," Sorongon said.
Under the Commission on Elections rules and regulations, elective officials can only be suspended during election period if they face graft and corrupt practices cases.
Sorongon believes that the Ombudsman will hear his argument and if not, he stressed he is ready to file a motion at the Court of Appeals.
The mayor's suspension stemmed from the grave misconduct case that his predecessor and now Board member Liecel Seville filed on Nov. 10, 2016.
Seville said complained Sorongon "for permitting his bodyguards the use of government-owned pistols by issuing unauthorized mission orders for his own personal benefit."
But the Ombudsman only found Sorongon guilty of simple misconduct.
It ruled that the mayor be suspended for one month and one day without pay "with a stern warning that a repetitiion or commission of the same offense would be dealt with more severely."
Graft Investigation and Prosecution Officer II Eileen Mae Lagat-Alde penned the decision with a recommending approval of Deputy Ombudsman for Visayas Paul Elmer Clemente and approval of Ombudsman Conchita Carpio-Morales.
The Ombudsman said Sorongon admitted that he issued Mission Order No. 003-08-02-2016 on Aug. 2, 2016.
The mayor also claimed that he revoked it immediately on the same day after the General Services Office failed to submit the document relative to the ownership of the firearms indicated in the mission order.
The Ombudsman pointed out that Sorongon, being the mayor, is not among those authorized to issue mission orders which involve carrying of firearms.
"Even assuming that he revoked it on the same day he issued it, still the fact remains that he issued a mission order despite not being authorized by law or by any regulation," the anti-graft body said.
"Ako nagapati nga ang suspension nga ini is just too small of an issue para nga sia mangibabaw sa aton maayo nga naobrahan diri sa banwa sang New Lucena," said Sorongon.
Sorongon and Seville are both running for mayor in the May 13, 2019 midterm elections./PN