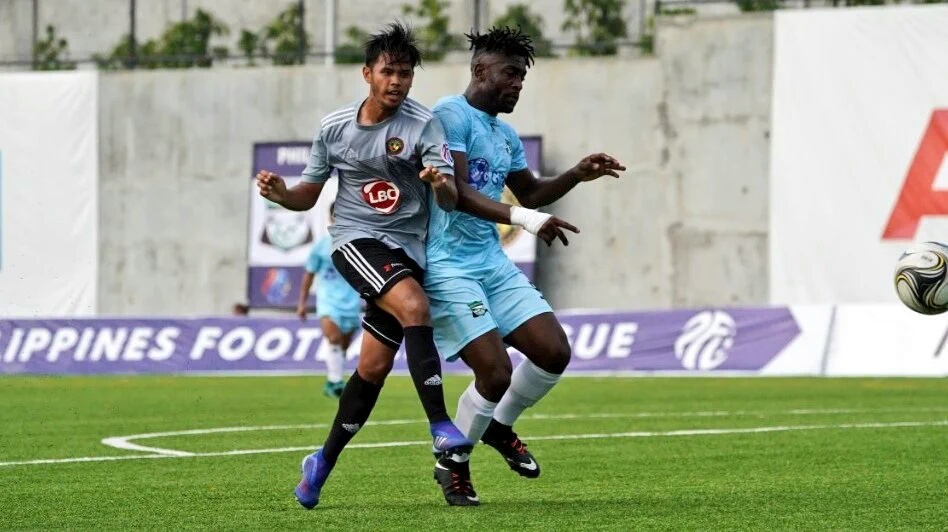 MANILA – Jordan Mintah came up with a marginal goal as Kaya Futbol Club-Iloilo pulled off a 1-0 escape over Green Archers United FC in the 2019 Philippines Football League last night at the Aboitiz Pitch in Batangas.

With the match seemed headed to another draw, the Ghanian striker broke the deadlock at the 84th minute to momentarily join Ceres-Negros FC on top of the standings with 28 points.

Kaya-Iloilo got four early chances on the goal courtesy of a penalty try from Negrense Jayson Panhay, two attempts from a distance by Mintah and another attempt from Ilonggo Jovin Bedic.

The Ilonggos continued to be aggressive in the second half with Mintah testing Green Archers United's defense and Masanari Omura and Bedic trying from a corner but to no avail.

The scoreless deadlock was finally shattered with three minutes remaining in the regulation. Negrense Jalsor Soriano sent the ball over to Mintah, who kicked the ball over the Green Archers United keeper.

The Archers had an opportunity to equalize the game a minute later from Greggy Yang off a free kick but the ball was tipped out by Kaya-Iloilo keeper Nathanael Villanueva.

With the defeat, the Green Archers United remained in fourth spot of the standings with 18 points on five wins, three draws and five losses./PN