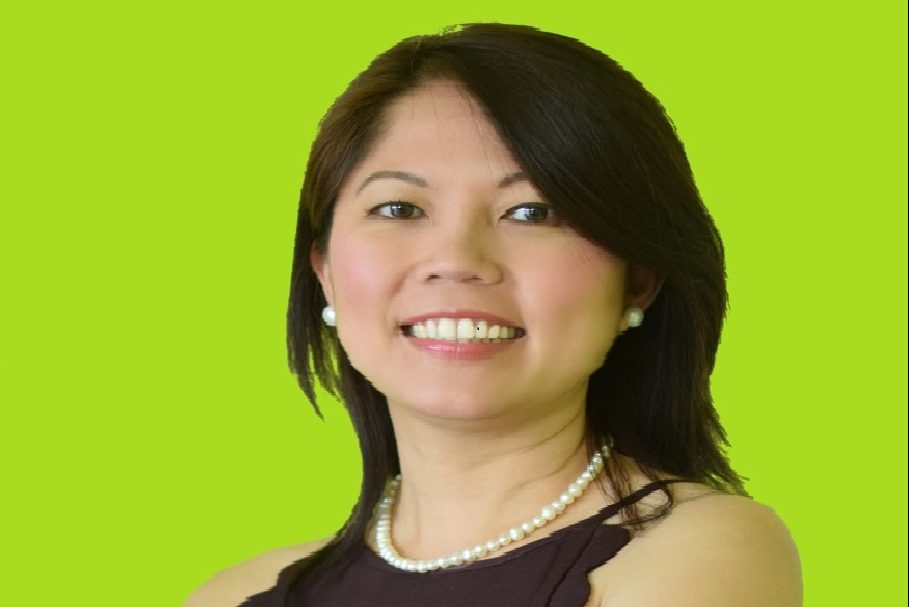 ILOILO City – It is easy to be surrounded by triggers when one lives outside of his own country.
For Johanna Bertumen Nonato who was working in New Zealand in 2009, the trigger was hearing stories of fellow Filipinos who fell victim to deceit. She met some of these people in the local Catholic church and being fellow Filipinos they naturally got on well. As they talked about their newfound life in New Zealand they could not quite hush up the real picture: they were broke and needed help if they wanted to stay any longer.
Johanna recalls one of so many oft-repeated horror stories involving Filipinos (not only in New Zealand but also in other countries where Filipinos converge :  "I heard one Filipino agent who houses her clients (on student visa or other visas), charges accommodation way above the room rental average rate, and she also does not allow her clients to go to church and talk to other Filipinos.  This agent did not want her clients to mingle with other Filipinos because she wanted to keep them in the dark.  I was appalled as I knew that some of our kababayans sell everything they have just to have a chance to migrate and get a better life."
This can only make you feel two things: anger and compassion. Johanna felt these plus a surge of inspiration. She wouldn't have known how to deal with the situation if it involved any of her friends or family members.  Soon she found herself researching and eventually studying to become a licensed migration agent.  Her moment of illumination was triggered by a desire to help. That is, genuine help – which is rare to come across with these days.
First Break
But in 2009 Johanna was in no stable condition to afford to help anyone but her own family. She was employed at an IT company, with a daughter to raise, and contemplating a more promising career.  She made a mental note of getting into the migration industry as soon as the next big opportunity came. A break did come in the same year when she volunteered to teach English to Chinese migrants.  While she wasn't paid Johanna felt fulfilled in a lot of ways because her students not only learned English but soon knew how to cope well in their new country.  Johanna saw with her own eyes how learning a new language boosted her students' confidence and eased their adoption process.
Ironically she volunteered shortly before migrating to Australia with her family.   The germ of the experience stayed with her, however, so on reaching Australia she wasted no time in pursuing migration consultancy there. And it wasn't easy.
She had to keep a day job as a brand manager while studying immigration law.  After completion of this course, Johanna got her license as a Registered Migration Agent. In 2013 she set up BridgeAus Migration Consultancy in Melbourne.
Jumping from IT to becoming a migration solutions provider was actually not a big leap for Johanna.  Back in New Zealand she could not help but compare the two countries like everyone else did. It had nothing to do with size. It had to do with opportunities (most migrants to Australia consider New Zealand as their port of entry).  But Australia beckons and offers more than just a bigger salary. It is also closer to the Philippines. To someone who would soon have a college student daughter, choosing Australia over New Zealand was a logical decision.
"Australia has cheaper house prices compared to New Zealand.  Education from primary school to high school in public schools is free. The tuition for higher education is subsidized by the government," reasons Johanna. The things she describes are in fact hallmarks of a first world country, which Australia is.  Then there's the free health and medical care for a lot of services including child birth (Australian government gave Johanna AUS $ 10K as parental leave bonus). First time home owners get a government subsidy too. Johanna got AUS $ 20K after purchasing her first house in Melbourne.
But as all start-ups go, Johanna had her own share of trials. She joined an industry that was full of fierce competition – in Australia and in the Philippines.  She had to make a name for herself and build a strong reputation. This takes time.  For a while Johanna could not let go of her full time job. But thanks to Sainesh Singh, her husband of ten years and BridgeAus' IT consultant and Chief Finance Officer, the long wait paid off. Word caught on from one satisfied Filipino client to another, and soon Johanna had her hands full of migration cases to do.  In 2013, along with childhood friend Grace Fauni de la Paz, she set up BridgeAus' Makati Office through Bridge Australia Marketing Solutions, Co.
We are family
The upward trajectory of the company is attributable to a number of factors, all of which revolve around one concept: family. Johanna runs BridgeAus like family. In a Filipino sense this may be both good and bad (though in strictly management terms it could be a downside). However, in Johanna's book running a company like family means everyone works as a co-owner. When one sees the workplace as a second home, it's hard not to be productive. At home you do things out of sheer devotion. At home everyone's got your back. BridgeAus is home to its staff and Filipino clients already living it up in Australia.
In an industry that's tarnished by poseurs and fakes, BridgeAus occasionally gets online inquiries from misguided people. On a daily basis a number of these questions border on both ends of the serious issue spectrum. But time has wised up Johanna in a way that she can filter only those that matter. This forms part of BridgeAus' strengths. "Our main objective is to give correct and honest advice and assistance to our clients based on their objectives. We do not focus on getting maximum revenue," Johanna points out.
She refers to the practice of visa consultants who charge a high price for menial work or even deceitful advice. And as soon as the client pays, they disappear.  The Australian migration consultancy industry is replete with such stories, and some of its major players are Filipinos. The Australian segment is hard put to close its ranks because there are fly by night characters who are not operating anywhere close  but use a  profile on social media that say they are.
Johanna recounts one case she was able to turn around: "One client of mine from was advised by an education agency to take up Masters in IT (about $35,000 a year for a 2 year course).  When I saw this client's qualification and work experience, I told him that he is eligible to apply for a Permanent Residency visa and that he did not need to study here in Australia.  This client wanted to enhance his skills and continued to study while I processed his Permanent Residency visa application.  A year before this client's Master's Degree was set to be completed, we got his Permanent Residency visa.  I advised him that his tuition fees should be subsidized the minute he got his PR visa.  He was so happy as he was able to claim back most of the tuition fee he paid for that semester as he paid the international tuition fee rate."
No one could have handled that situation without the proper credentials. As a licensed migration agent who is recognized by the Migration Agents Registration Authority in Australia (MARA), Johanna knows the ins and outs of the procedures. She has even stood before a tribunal to argue a client's case.  A licensed migration in Australia is required to renew his license annually as well as studying compulsory professional development courses to keep himself abreast of new migration issues.    In Australia, it is illegal to give advice or assistance on Australian visa matters if you are not a Registered Migration Agent or an Immigration Lawyer.
Ilonggos are in demand
Filipino nurses and hospitality workers are being sought after in Australia and probably elsewhere in the world too. The Filipino's proverbial communication skills rank them higher than most other nationalities in Australia. Because of this, more and more opportunities await Filipinos today: teachers, nurses, chefs, engineers.  They abound in Iloilo. Which is why setting up an Iloilo office in 2017 was a most logical step for Johanna and the Bridge Australia team.  Outside Manila, Iloilo has the most competitive nursing and medical technology schools; to say nothing of Ilonggo architects, engineers, accountants, and lawyers.
Setting up an office in Iloilo was a walk in the park for Johanna because an "angel" helped her.    Johanna's client, Edwin Fama, offered a temporary space for Bridge Australia's office and also provided advice on how Bridge Australia could grow in Iloilo.
Edwin was in Queensland, Australia when he got in touch with BridgeAus to seek help for his work visa and eventually his Permanent Residency visa.  Edwin, just like most of BridgeAus' clients, became Johanna's extended family.  Johanna was Edwin's and his wife's godmother in their wedding which happened recently at San Agustin church in Iloilo.
It's not the traffic of clients and their issues that challenge Bridge Australia. With a team that has branched out to Iloilo City, that's fairly manageable.  From the CEO's end, a major challenge is the dynamic Australian migration law.   Being a nation of immigrants up to now Australia ensures it is able to treat migrants and workers fairly and legally.  Australia does not play younger brother to the UK on internal immigration matters. In fact, Australia is known to announce migration law updates every few months that impact Bridge Australia's operations. But no matter. Johanna is at the helm:
"This is always a challenge but we dance with the music and make the most of what works for us.  That's our job, to give you the maximum chance of getting your objective reached (whether you want to migrate or study here) while working within the bounds of the current migration legislation."(Mel Turao/PN)