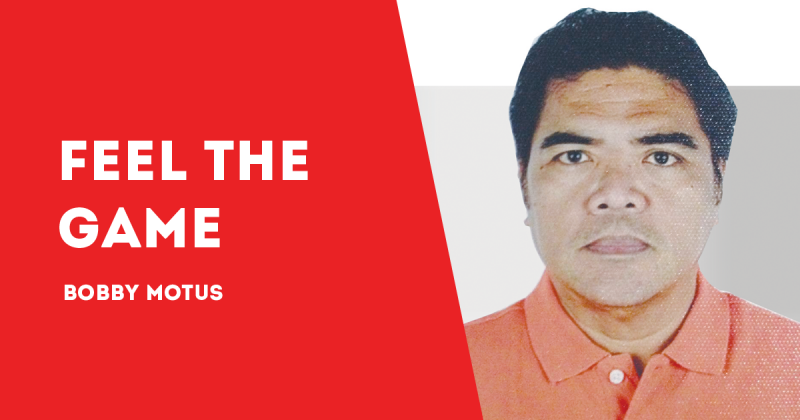 MOST Filipino basketball fans saw the 2019 FIBA World Cup games and had been traumatized by the helplessness of Gilas Pilipinas against Italy (FIBA ranked #13). Never mind if Tatay Digong watched the severe mauling with the senator selfie king.
The owner of the universe also was present in that game and some had the wild idea of him flicking one of his universal switches to immobilize the Italians.
World No. 4 Serbia came next with their murderous demolition.
Then we agonized on the overtime loss to Angola, ranked eight notches lower than us at #39.
Relegated to the classification round, we still failed to get a victory in the two remaining games and ended our World Cup campaign with zero wins to show.
We've read and heard the varying analytics from the real experts and the almost experts. Social media screamed of blames toward the coach and his staff.
Also, the off-form naturalized import obviously had slowed down. I still consider him an import because to the best of my knowledge he's residing at the country of his birth, plays for pay in another country and only sets foot in our country for several, several thousand reasons.
I'm now wondering…had we naturalized the other candidate now starting for LA Lakers at center, could we have done a bit better?
Yes, some blame was directed to a few players and one particular team member whom many argued as favored by the coach and ate up the playing time that could have been given to two other less favored teammates.
Well, it is what it is. Even parents have favorite sons or daughters that sometimes could ruin harmony in the family. We learn to live in an unfair orbit.
Unless we get a wild card entry for the Olympic qualifiers, our Olympic dream still remains a dream and granting that we qualify for the Tokyo Games next year and still employ the same "preparation" coupled with the selfishness of the pro league, di bale na lang. What's the point? It's the system and I find no need to elaborate as it speaks for itself.
Magpakitang gilas ang Pilipinas, ipakita ang puso. Sorry to say this but for the FIBA World Cup journey, it's Impas Pilipinas, Pusoy! Reality bites and it hurts.
If it's any consolation, the number one ranked team in the world also bombed out from the tournament. For the first time since the 2006 bronze medal at the FIBA Worlds, the United States crashed into a road bump called France and knocked them out of the semis. This halted their run of 58 consecutive wins. Along came Serbia and they lost again, guaranteeing their worst finish ever in an international competition./PN