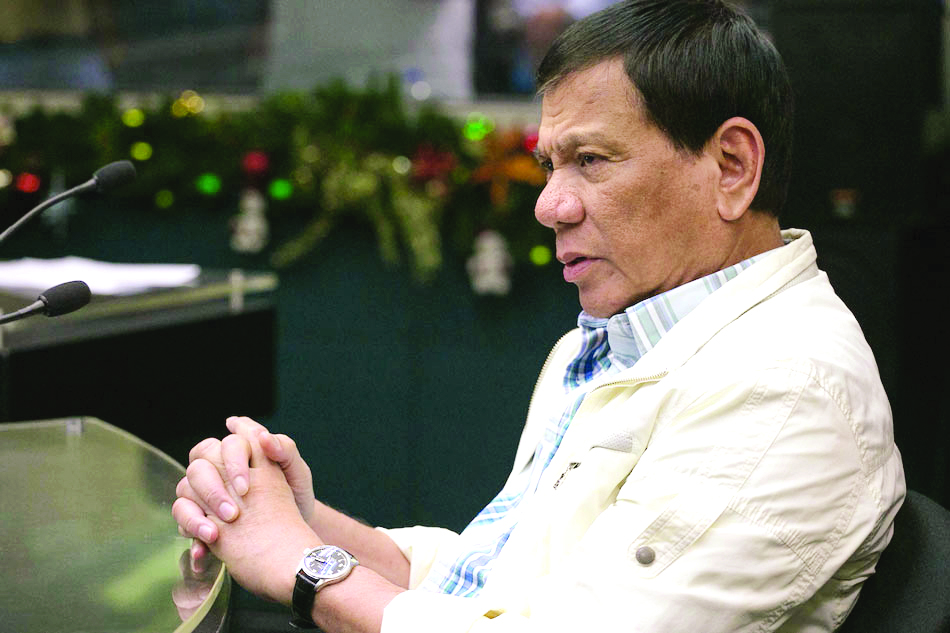 MANILA – President Rodrigo Duterte did not hide his disappointment over rampant smuggling in the country. He ordered Bureau of Customs Chief Rey Leonardo Guerrero to "shoot" smugglers.
In a speech in Iloilo City on Saturday night, the President said the reason he put a former military chief in Guerrero at the Customs is to cleanse the office from corruption.
"Order ko, 'pag may nagnakaw diyan civilian, Customs o Coast Guard, barilin mo, patayin mo. Sige, sige, mag-smuggling kayo diyan. 'Yan ang order ko," Duterte said.
He added: "Si (Guerrero) kilala ko man 'yan. 'Di magsabi siya, 'Sir, binaril namin. Utos mo kasi, nagnakaw.' Eh tama 'yan. Para sabihin niya sinong nag-iyak, biyuda? O sige, mag-demanda kayo. Yeah, you can go to court tapos ako 'yung accused."
Duterte also reiterated that former Customs Chief and now Technical Education and Skills Development Authority head Isidro Lapeña had no hand in the drug haul worth billions of pesos that allegedly slipped past port inspections.
"Si Sid Lapeña, nalusutan lang 'yan siya doon sa – kasi hindi taga-roon eh. Eh kaya, probinsyano rin 'yung tao. Hindi naman sanay dito sa Maynila, nalusutan siya," Duterte said.
At the time the magnetic lifters were found in Cavite, the PDEA and the BOC had just intercepted 500 kilograms of shabu concealed in two other magnetic lifters at the Manila International Container Port, raising suspicion that those found empty in Cavite had also contained shabu.
The National Bureau of Investigation and the Philippine National Police has filed charges against Lapeña and several others over the shabu shipment./PN