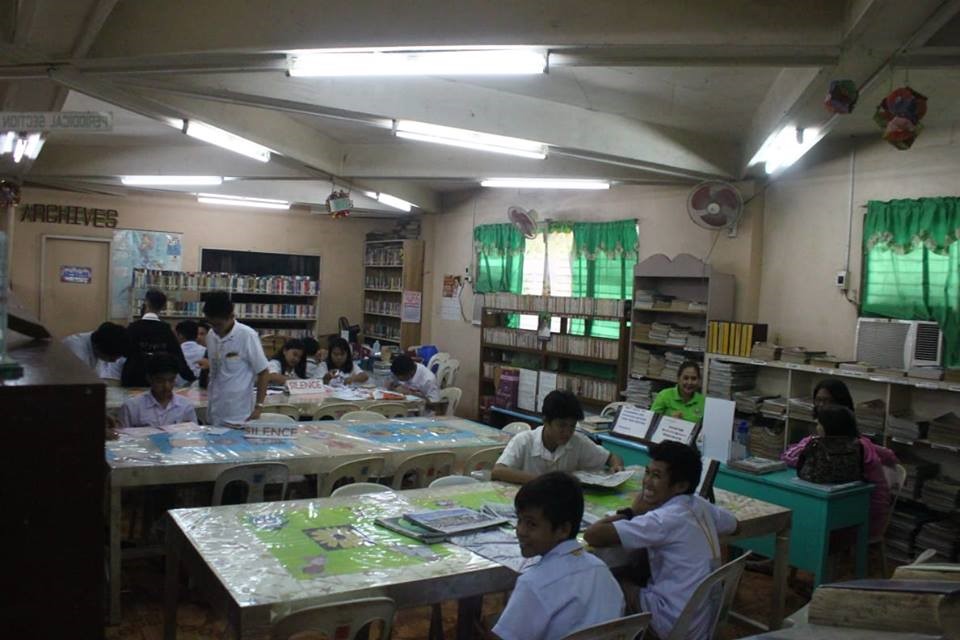 THE Bacolod City Public Library may be small, but I especially enjoy getting lost among the bookshelves of books.
There is none of the streamlined, hushed atmosphere so desirable in libraries, but I am quick to forgive the homey tumbled air and the drone of voices of the busy staff.
The city library has gone a long way from "Share-a-Book" project launched by the Rotary Club of Bacolod in 1974. It was then occupying two rooms at the Reclamation Area. In 1994, a two-storey building along Araneta Street was constructed to give the books a permanent home.
The current Head Librarian III Greta Memoria was witness to the library's steady growth. She started as Librarian I in 1991 and was promoted to the highest position in 2015. I would like to think that her devotion to the improvement of the library's public services is echoed by the zeal that the staff manifest in carrying out their functions.
There are activities children and adults may join in for fun or for self-improvement. There are regular storytelling sessions (started in 2002), summer workshops and classes such as Music (voice, keyboard, guitar), Art (basic drawing), Reading, Languages (English, Korean, Japanese, Spanish), Taekwondo, and Mathematics. The fees are affordable, and the library is air-conditioned, so enrollees need not worry about the sweltering heat of summer. At other times of the year, there are photography workshops. The Digital Literacy Programs for Senior Citizens, for the out-of-school youth and for those who need Basic Computer Training are offered free of charge! Other than that, it was only in 2017 that the Department of Information Communications and Technology launched the Tech4ED to address the need for digital education, services, markets, and opportunities.
The library's forward-looking stance is backed by a 1997 award as the model office during the Search for Model Office for the City Government Offices of Bacolod sponsored by the Rotary Club of Bacolod. It was also a finalist during the Search for 2009 Outstanding City Libraries in the Philippines, ranking number one in Western Visayas. In March 2016, it was awarded as one of the best performing Beyond Access Philippine star libraries for "carrying out innovative and relevant 21st century library services to their communities." Its latest award was the Outstanding Regional Partner (Bacolod Branch) Knowledge Resource Network in Region 6 by Bangko Sentral ng Pilipinas.
We may have gone digital for years, but to me, there is nothing like the smell of paper, the weight of a book in my palm and the thrill of having to physically turn the pages for myself. The library has been my frequent haunt since becoming a member over 40 years ago through my late father who was a member of the Rotary Club of Bacolod. I still have the pleasure of digging in and finding literary treasures in this unpretentious center of knowledge. /PN