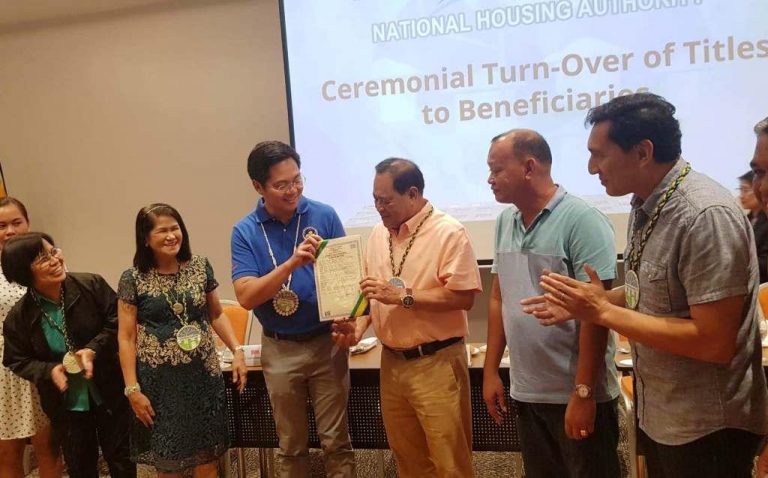 ILOILO City – All housing projects in areas hit by 2013's super typhoon "Yolanda" would be fully completed by 2020, according to Cabinet Secretary Karlo Nograles who also chairs the Inter-agency Task Force Yolanda.
In Panay Island, the total housing target is 90,148 units and as of Sept. 30, 2019 56,926 units (63 percent) have been fully completed, said Nograles during a visit here yesterday.
"If the on-going work is included, it's already 93.5 percent," said Nograles. "So konti na lang 'yung mga naiwan. We are on track to complete this whole thing by 2020."
"Yolanda" (international name: "Haiyan")was one of the most powerful typhoons recorded and the deadliest in the Philippines. It plowed the Visayas on Nov. 8, 2013 – exactly six years ago today – killing at least 6,300 people and displacing thousands more from their houses.
The delays, said Nograles, were due to the rebidding of some contracts.
"May mga instances na 'yung mga contractors hindi nila natapos 'yung projects, tapos malaki ang slippage so we have to rebid. Sometimes naman ang delays were due to documentary requirements na kinakailangan," he explained.
Of the completed housing units, 30,704 are already occupied, said Nogranes. These included the 5,349 units in eight project sites in Iloilo, Capiz, Aklan, and Antique that were formally turned over yesterday.
Nograles led the National Housing Authority (NHA) in the ceremonial signing of the Memorandum of Agreement and Deed of Donation and Acceptance.
These "Yolanda" housing project sites in Panay Island were in the following areas:
* Barangay Esperanza, Culasi, Antique (two sites)
* Barangay Timpas, Panit-an, Capiz
* Barangay Talon, Altavas, Aklan (two sites)
* Barangay Guinticgan, Carles, Iloilo; and
* Barangay Dayhagan, Carles, Iloilo (two sites).
"What we are doing right now is ensuring they become liveable communities. For this, we asked the support of the Department of Education, Department of Interior and Local Government, Department of Social Welfare and Development, and Department of Health," said Nograles.
All these housing project sites must have access to water and power, with schools, day care centers, health centers and livelihood programs.
As discussed with NHA, according to Nograles, the target is 65 percent completion by Dec. 31, 2019.
"Thirty-five percent na lang for 2020. That is why we are confident to say by 2020 100 percent completed na po ang 'Yolanda' housing program natin for Region 6 and other regions," said Nograles./PN