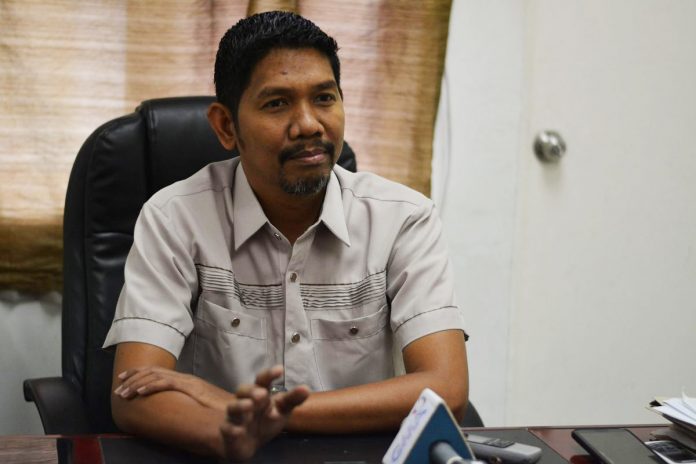 ILOILO City – There are 13 "narco politicians" in Western Visayas, according to the Philippine Drug Enforcement Agency (PDEA), and they are running for congressman, governor, vice governor, mayor, and vice mayor. Regional Director Alex Tablate said his office validated the information linking these midterm election candidates to illegal drugs.
"We started the validation in the third quarter of 2018," according to Tablate.
The process, however, is continuing, said the director so he declined to identify these politicians.
President Rodrigo Duterte announced recently he wanted the list of narco politicians made public before the May 13 midterm elections. He then left it for the Department of Interior and Local Government (DILG) to decide.
"These candidates are protectors. They are not really into trafficking illegal drugs," said Tablate.
Negrense Commission on Elections (Comelec) commissioner Rowena Guanzon said releasing the narco list would be "unfair" as it is a form of negative campaigning on the part of the govenrment.
The campaign period for senatorial candidates and party-list groups started on Feb. 12 while the one for local elective posts' aspirants will kick off on March 30.
Of the 13 politicians, seven are incumbents, said the PDEA Region 6 chief.
Tablate, however, did not say if they were seeking reelection or running for other elective posts.
For his part, Ilonggo Senate minority leader Franklin Drilon warned that the DILG it could be charged administratively for abuse of authority, libel and damages if it pushes through with the release of the narco list.
"The DILG should (instead) file cases against these candidates allegedly involved in the drug trade," said Drilon.
PDEA-6 zeroed in on these 13 Western Visayas politicians after a series of conferences with the Police Regional Office 6, Armed Forces of the Philippines and other law enforcement offices, according to Tablate.
His office, however, has yet to forward its list to the Office of the President.
The PDEA central office, on the other hand, said the list it has currently includes 83 politicians.
Director General Aaron Aquino also said he preferred filing charges against narco politicians instead of releasing the list, but he stressed he would follow the President's order.
Last year two weeks before the May barangay elections, PDEA central office made public its list of some 200 village officials it claimed were involved in illegal drugs. One of them was the then outgoing village chief of Kasingkasing, Molo, Iloilo City.
Gemma Calzado was the only barangay official from Western Visayas included in the list dominated by those from Region 5 or the Bicol Region, Cordillera Administrative Region and Autonomous Region in Muslim Mindanao.
She denied any involvement in illegal drugs but six months after, on Nov. 25, 2018, she was arrested in a buy-bust operation.
Meanwhile, the Commission on Human Rights said the narco list is meant to ensure that only law-abiding candidates get elected, however, "presumption of innocence is a constitutionally-guaranteed right."
"If there is enough evidence for the government to put names in a supposed narco list, then the just way to proceed is to file appropriate charges against these personalities to make them accountable before our laws," said CHR spokesperson Atty. Jacqueline Ann de Guia./PN