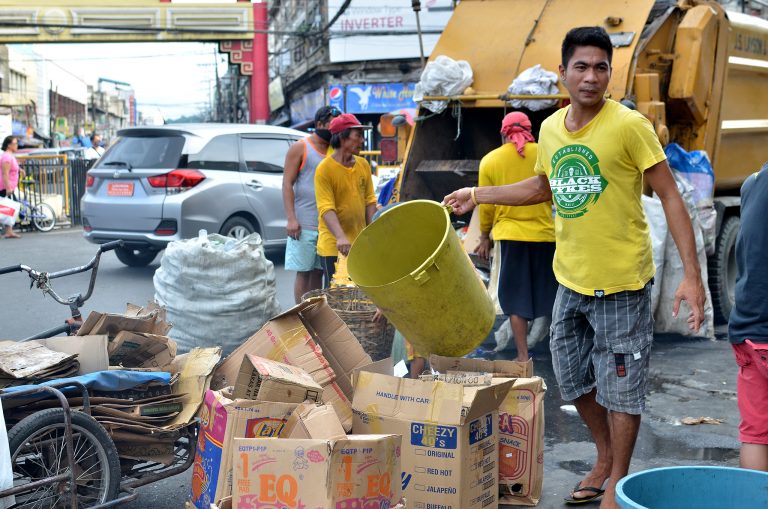 ILOILO – Twenty-one local government units in this province managed to submit their respective 10-year solid waste management plans to the National Solid Waste Management Commission (NSWMC).
Of these plans, the Commission approved 18 last year, according to Mitzi Peñaflorida, senior environmental management specialist of the Provincial Environment and Natural Resources Office.
The 18 plans were from the municipalities of Igbaras, Miag-ao, Tubungan, New Lucena, Pavia, Santa Barbara, Zarraga, Badiangan, Calinog, Janiuay, Lambunao, Pototan, Banate, Dingle, Dueñas, Batad, and San Rafael, and the component city of Passi.
This year, NSWMC approved the solid waste management plans of Anilao, Concepcion and San Dionisio.
Having solid waste management plans is mandatory under Republic Act (RA) 9003 or the Ecological Solid Waste Management Act of 2000, said Peñflorida.
Under the law defines, solid waste refers "to all discarded household, commercial waste, non-hazardous institutional and industrial waste, street sweepings, construction debris, agricultural waste, and other non-hazardous/non-toxic solid waste."
Solid waste management, on the other hand, refers to the discipline associated with the control of generation, storage, collection, transfer and transport, processing, and disposal of solid wastes in a manner that is in accord with the best principles of public health, economics, engineering, conservation, aesthetics, and other environmental considerations, and that is also responsive to public attitudes.
RA 9003 prohibits local governments from operating open or controlled dumpsites and mandates them to, among others, establish materials recovery facilities, also known as ecology centers, in every barangay or cluster of barangays to promote waste prevention and reduction in the grassroots level.
A materials recovery facility includes a solid waste transfer station or sorting station, drop-off center, a composting facility, and a recycling facility.
Peñaflorida urged the 22 other municipalities in Iloilo to also create their own 10-year solid waste management plans and submit these to the NSWMC.
She acknowledged that financial constraints were hampering the local governments' compliance to RA 9003, specifically in the development of a sanitary landfill.
The law defines a sanitary landfill as a waste disposal site designed, constructed, operated and maintained in a manner that exerts engineering control over significant potential environment impacts arising from the development and operation of the facility.
"Right now kon libuton naton indi mahambal na perfect gid ang aton operation kay financially ginakulang ang aton municipalities in management sang final disposal site. May gamay nga naga-operate but tama ka minimal," said Peñaflorida.
This Oct. 17 to 19, according to Peñaflorida, the provincial government of Iloilo will be presenting its solid waste management plan to the NSWMC./PN