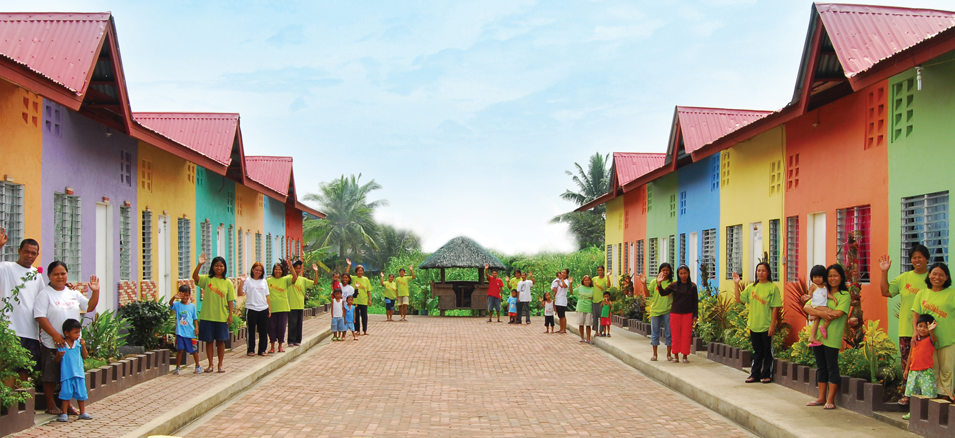 MANILA – The Commission on Audit has warned the management of the Home Mutual Development Fund (Pag-IBIG) that a total of 22,123 members with an aggregate housing loan value of P14.4 billion are at risk of losing their homes.
In its 2017 audit report, state auditors noted the Pag-IBIG Fund's failure to remind housing developers to convert Pag-IBIG members' contracts-to-sell (CTS) to real estate mortgages (REM) within the allowed period required under HDMF Circular No. 259.
The COA said the affected Pag-IBIG account holders originated from the San Fernando, Pampanga Housing Hub (10,484 accounts), the National Capital Region Home Lending Operation (7,077 accounts), the Cebu Housing Hub (4,016), and the La Union Housing Center (182 accounts).
The COA said this flaw resulted in the "exposure of borrower's property ownership at risk, delay and difficulty in the redemption, foreclosure and disposal of the properties, and non-recovery of the Fund's investment in housing."
Under the Pag-IBIG circular, a housing developer must convert an eligible CTS account to an REM between 18 to 36 months from the date of loan release. The lack of an REM means Pag-IBIG can cancel a deal with a developer and foreclose a member's property even if loan payments are made.
The same circular also allows Pag-IBIG to remedy and impose sanctions against erring developers for overdue REM conversions through retention fee collections, suspension on the release of transfer certificate of titles, and account buy-backs.
A verification conducted by COA auditors found that delays in REM conversions were caused by account endorsements, review of pre-signed documents, outsourcing, and the notarization of trust receipts and deeds of undertaking, among others.
"Due to deficiencies noted, titles of the mortgaged properties have not yet been transferred in the name of the buyer-borrowers, hence, annotation of the REM could not be done by the Register of Deeds," COA said.
The COA further flagged Pag-IBIG management for undertaking "voluminous transactions" on the REM conversion process and for its difficulties in obtaining records from inactive housing developers.
"Thus, non-conversion of the accounts from CTS to REM is contrary to HDMC Circular No. 259 as amended and detrimental to the interest of the updated housing loan borrowers as their ownership over the property is exposed to risk," COA said.
"This would also result in the difficulty of foreclosure or disposal of the properties which would delay recovery of Fund's investment in housing," it added.
The COA recommended that Pag-IBIG management follow up the conversion from members' CTS to REM with developers; impose sanctions on erring housing firms; and cancel long-overdue CTS accounts in favor of the Pag-IBIG Fund.
Pag-IBIG management agreed to adhere to the audit recommendations, according to COA. (GMA News)