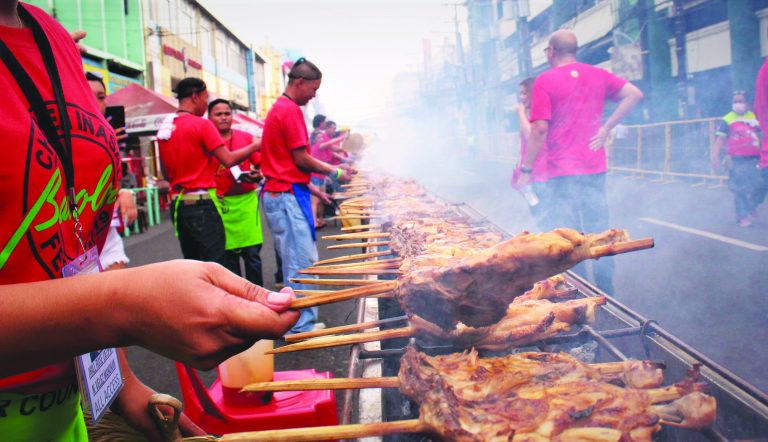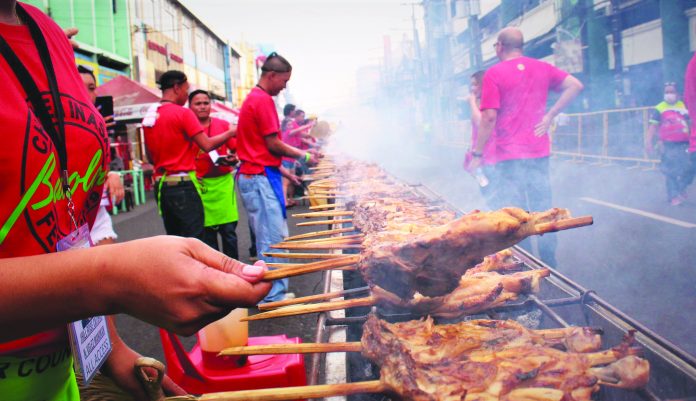 BACOLOD City – Thirty local restaurants serving this city's famed grilled chicken joined the 2nd Bacolod Chicken Inasal Festival on Saturday.
Home-grown inasal joints Chicken Deli and Lion's Park including stalls in Manokan Country were among those took part in the grilling of 3,000 chicken pieces on 300-meter charcoal grills lined up along Araneta Street.
Councilor Cindy Rojas, chairwoman of the festival committee, said this year's festivity indicates the growing chicken inasal industry of Bacolod.
"We are going to target more establishments next year. We will increase the length of the grilling station. We will also have more chicken pieces," said Rojas.
The city councilor also wants to make Bacolod chicken inasal a must-eat local dish for local and foreign tourists.
"We want our friends from outside the Philippines who visit Bacolod to have chicken inasal as part of their first meal in the city," she added.
This year's festival benefited the senior citizens, who availed themselves of 3,000 chicken pieces.
The weekend event also featured Fantasy Chicken Costume Competition and Sawsawan Contest. (With a report from PNA/PN)