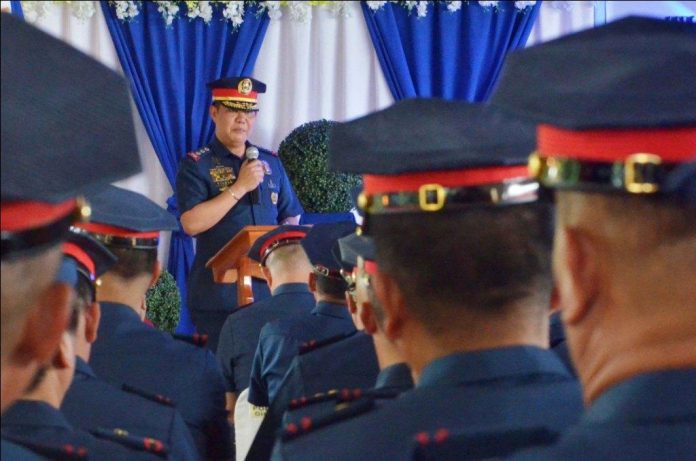 ILOILO – Twenty-four convicts from this province have been released by the Bureau of Corrections for good behavior in line with the Good Conduct Time Allowance (GCTA) Law. Seven of these already surrendered to Iloilo Police Provincial Office (IPPO) upon the order of President Rodrigo Duterte.
The freed convicts turned themselves in to the police in their respective towns: Barotac Nuevo, Dingle, Dueñas, Concepcion, Leganes, Pavia, and Tubungan.
The 17 others are expected to surface before the 15-day grace period given by Duterte on Sept. 4 would lapse, according to IPPO director Police Colonel Roland Vilela.
Those who refuse to surrender would be considered fugitives from justice after the President's deadline ends, said Vilela, and manhunt operations would be carried out.
"We are calling on the remaining convicts to surrender so we can process their papers for remittance to the Bureau of Corrections," said Vilela.
The implementation of the GCTA Law (Republic Act 10592) has come under scrutiny after the Department of Justice announced that convicted rapist-killer Antonio Sanchez, former mayor of Calauan, Laguna, might be released from prison because of supposed good behavior.
Vilela said there would be a re-computation of the convicts' time served in prison. There would also be an investigation if there was corruption involved in their early release.
The 1,914 heinous crime convicts freed from the National Bilibid Prison early on the basis of a wrong interpretation of the GCTA Law may be rearrested without a warrant of arrest for committing the crime of "evasion of sentence", Justice secretary Menardo Guevarra said.
Data from the Bureau of Jail Management and Penology (BJMP) showed 1,227 convicts across Western Visayas had been remitted to the New Bilibid Prison in Muntinlupa City, Metro Manila since 2016.
The Philippine National Police announced it would be deploying tracker teams to locate the freed heinous crimes convicts.
"We may view this situation as something like an evasion of a sentence. In other words, you were given an opportunity to surrender to complete your service, and you refused without justification, then you are evading your sentence," said Guevarra.
"And if you are evading your sentence, you are committing another crime. And that is a continuing crime for each day, each hour, each minute that you do not comply with your sentence. For that reason, even a warrantless arrest may be possible because it is a continuing offense. Any officer of the law, and even a private individual, under our rules of court, may have the authority to arrest a person committing a crime in his presence," Guevarra said./PN