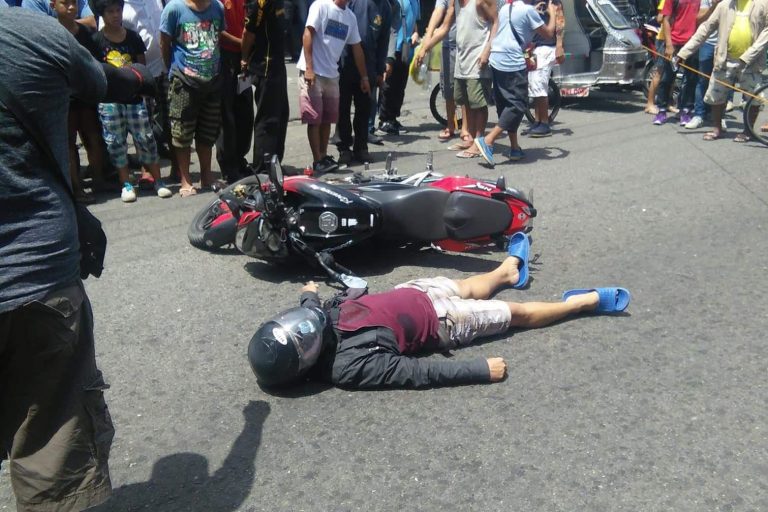 ILOILO City – When Senior Superintendent Martin Defensor took over the directorship of the Iloilo City Police Office (ICPO) on Sept. 12, 2018 he vowed to solve killings involving riding-in-tandem assassins, and prevent more of such incidents from happening.
Six months into his directorship, five such incidents took place – all unsolved.
Four other cases that happened just before he became the ICPO director also remain unsolved.
The five riding-in-tandem killings that so far happened under Defensor's watch as ICPO director are the following:
* Oct. 5, 2018 – Neil Resma, 38, of Barangay Bakhaw, Mandurriao district was shot in Barangay Calubihan, Jaro district
* Nov. 7, 2018 – Marvin Vasquez, 34, of Zone 3, Barangay Bakhaw, Mandurriao was shot in Barangay Taft North, Mandurriao
* Nov. 19, 2018 – Retired Senior Police Officer II Rolando Alag was shot in Barangay Villa Anita, City Proper while driving his van
* Nov. 24, 2018 – Nestor Piagola Jr., 33, of Barangay Zamora-Melliza, Iloilo City was shot on Rima-Rizal Street, City Proper
* March 2, 2019 – Lhuil Clemente, 40, of Barangay East Baluarte, Molo district was shot on Mabini Street, City Proper
Defensor acknowledged the ICPO's failure to solve these murder cases. His men were having a hard time, he said.
"All the assassins covered their faces to hide their identities. Also, no witnesses have surfaced," said Defensor.
He appealed for public help.
Meanwhile, the four cases that happened during the term of Defensor's predecessor, Senior Superintendent Henry Biñas, and still unsolved as of this writing are the following:
* July 13, 2018 – Ranny Bibanco, 33, of Trance Street, Barangay 2, Tigbauan, Iloilo was shot at the Iloilo Terminal Market
* Sept. 7, 2018 – Don Azucena, 39, of Barangay Calumpang, Molo was shot outside his house
* Sept. 7, 2018 – Rolando Puda, 41, of Barangay Ingore, La Paz district was shot near his house
* Sept. 11, 2018 – Gerardo Mamarion, 25, of Barangay Tacas, Jaro was shot in Zone 4, Barangay Ungka, Jaro
Unsolved killings could reflect badly on the city's peace and order situation, said Defensor during the ICPO change of command six months ago.
Thus, he said, he would be increasing the number of policemen on the streets and there would be more checkpoints with particular focus on those driving motorcycles who could be assassins.
"They say you fight fire with fire. So if they will not stop, we have to show them how we work," added Defensor.
Stopping the killings was the "marching order" he got from Chief Superintendent John Bulalacao, regional police director, according to the ICPO chief.
One riding-in-tandem slay incident that ICPO cops acted with dispatch was that of 65-year-old Mercedes Nava on Jan. 7, 2019.
Nava, a cousin of Councilor Plaridel Nava, was shot dead while driving her pick-up in Barangay Calajunan, Mandurriao. Her friend, Erwin Fontillas, was also killed.
A few days after, city policemen arrested Councilor Nava's security aides and charged them – brothers Roy and Rey Delos Reyes.
Councilor Nava, however, denied that his security aides were the ones who killed his cousin and filed multiple administrative and criminal charges against the arresting policemen.
Nava also dismissed as politically motivated the attempts to link him to Mercedes' murder.
A graduate of the Philippine National Police Academy, Batch 1993, Defensor grew up in Janiuay, Iloilo. His early assignments as police officer were mostly in Luzon.
In 2015, Defensor was assigned to the Police Regional Office 6 as chief of the Regional Comptroller Division. He also served as an intelligence officer./PN