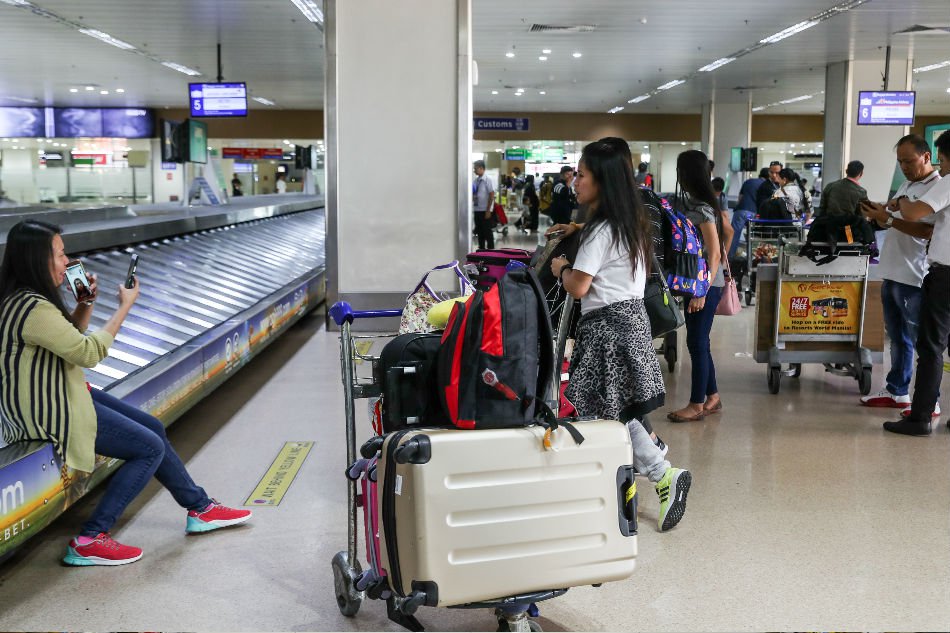 MANILA – The Civil Aeronautics Board (CAB) has approved airlines' petition to impose a fuel surcharge to help them cope with rising oil prices in the world market, according to a copy of its decision.
A matrix for the surcharge will be published every 12 months and will be revised "as necessary," the CAB said. It will be based on the two-month average of Singapore jet fuel prices in its peso per liter equivalent and will be fixed for 2 months.
The CAB said the applicable fuel surcharge will be evaluated every 2 months and announced 15 days before it takes effect. Airlines can't collect the fee if the jet fuel per liter price falls below P21.
The CAB said Means of Platts Singapore or MOPS rose 25.24 percent in April to $85.16, compared to the same month in 2017. The peso also weakened to P53.75 to the dollar in June.
Cebu Pacific, the country's largest airline, spends an additional P700 million "in aggregate" every month due to higher fuel costs, its president, Lance Gokongwei, said last May.
Regulators disallowed fuel surcharges three years ago as world oil prices then were falling almost every week, according to the CAB. (ABS-CBN News)