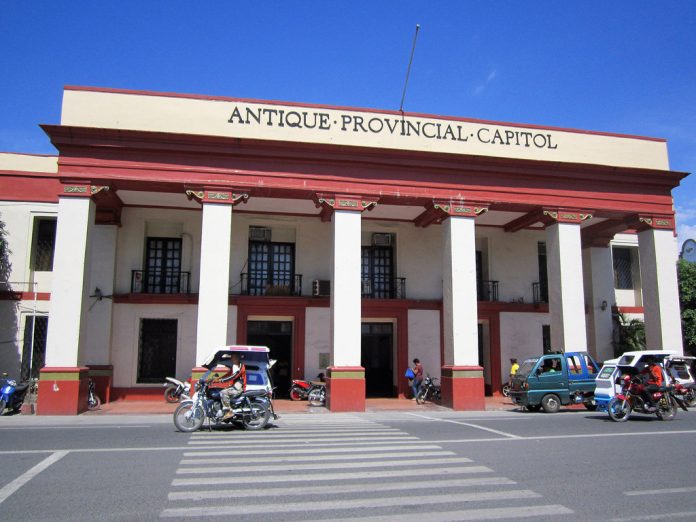 SAN JOSE DE BUENAVISTA, Antique – Stricter security measures are currently being implemented at the provincial capitol of Antique due to a bomb scare on Jan. 7.
Acting provincial information officer Galileo Magbanua, in an interview Tuesday, said a bomb scare was sent through a text message to Provincial Planning and Development Officer (PPDO) Juliana Cepe and acting budget officer Jocelyn Honorario on Monday at 10:45 in the morning.
It said that a bomb had been planted at the female comfort room at the ground floor of the capitol.
"The police believed that it's just planted by an amateur person out to sabotage the office work at the capitol," Magbanua said.
The Antique Provincial Police Office (APPO) theorized that the bomb scare might have been done by a female prankster because of a Happy New Year handwriting on a piece of paper pasted on a sealed box containing about three kilos of stones.
"APPO Deputy Director for Operations Norby Escobar and Margie Gadian, capitol adviser for peace and order, nevertheless made recommendations during the meeting of the chiefs of offices Tuesday to ensure the security at the capitol," he said.
He said that among the recommendations are the issuance of visitors' identification cards and the installation of additional closed circuit television (CCTV).
"Right now, there is only one CCTV at the main entrance door where people entering the edifice could be seen," he said.
Also the employees are being recommended to undergo bomb threat drill so they would know how to react to such a scenario.
"Just like the employee who opened the box if truly there had been a bomb he could have jeopardized his life," Magbanua said.
The capitol security from now on will also be strict in requiring persons of authority carrying guns to first deposit it before going up to the Governor's office at the second floor. (PNA)