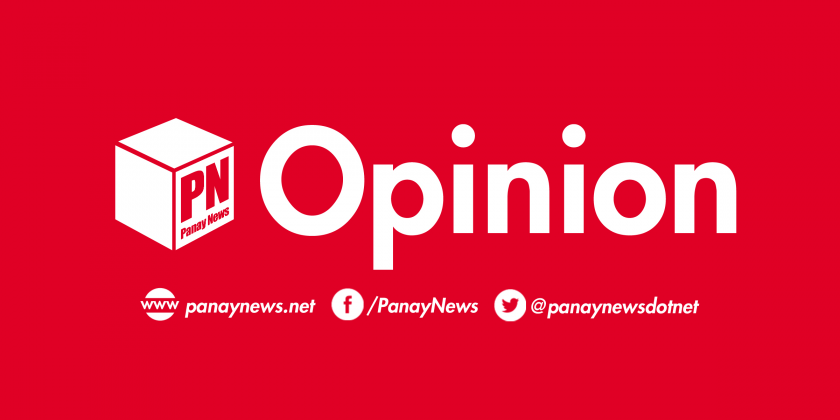 ANG pagtuon sang mga medical experts nagapakita nga kon may benepisyo (benefits) ang paggamit sang marijuana, ukon cannabis – "recreational" man ukon "medical" nga strain – may risgo (risks) nga dala ini.
In fact, samtang may mga kasuguan nga nga-differentiate sang "recreational" marijuana sa "medical" marijuana, ang American Society of Addiction Medicine (ASAM) "(has) dismissed the concept of medical marijuana", ukon nagapanginwala ini nga may medical marijuana.
Ngaa man? Ina tungod wala sing "strain" sang marijuana – "rcreational" ukon "medical" man – nga "harmless". In other words, bisan ang "medical" marijuana indi matuod-tuod nga bulong.
Ang bulong dapat "effective and safe". Posible nga makapaayo ang "medical" marijuana, nga ginakilala nga "soft drug", sang pila ka balatian, apang may risgo nga dala ang paggamit sini kag ma-classify lang nga "less hazardous" sa ikaayong lawas.
Samtang ang "recreational" marijuana nga isa ka "hard drug", kilala nga "more hazardous" sa ikaayong lawas kay amo gid ang ini ang nagapa-buang kag nagatulod sa paghimo sing krimen sang mga nagagamit sini.
Ang ining pahayag sang American Society of Addiction Medicine SAM nga indi "harmless" ang "medical" marijuana gina-suporta gani sang isa ka survey sa mga United States adults (may legal nga edad).
Ining survey gin-conduct sang American College of Physicians (ACP) sadtong Setyembre 4, 2018.
Sa mga respondent nga US adults nga nagadamo sing 9,003, mga 14.6 ka porsyento ang nagsiling nga nagagamit sila sang marijuana sadtong tuig 2017.
Mga 81percent ang nagsiling nga ang paggamit sang marijuana may  "at least one benefit", samtang 17 percent ang nagsiling nga wala ini sing bisan isa ka benepisyo.
Mapuslan kuno ini sa pain management (66 percent ang nagsiling), sa pagbulong sang pila ka masakit katulad sang epilepsy kag multiple sclerosis (48 percent), relief from anxiety, stress kag depression (47 percent).
Parti sa risgo sa paggamit sang marijuana, mga 91 percent sang mga respondent nagsiling nga may "at least one risk" ini, samtang nine percent nagsiling nga wala sing risgo ang paggamit sini.
Ang risgo diri sunu sa mga respondent, amo ang parti sa problema legal nga ginasundan sang addiction (sunu sa 50 percent) kag impaired memory, sunu sa 42 percent sa ila.
In other words, ang pag-legalize sang paggamit sang "medical" marijuana isa ka pagpa-abenturar sang paggamit sini para sa ila ginabatyag.
Tungod man sini, indi ayhan ang paggamit sang "medical" marijuana katulad sang paglumpat "out of the frying pan into the fire" nga sa lugar nga mag-ayo kita, mas malala pa ang aton madangtan?
Sa karon, naaprubahan na sa second reading ang hagna nga naga-legalize sang paggamit sang "medical" marijuana.
Meantime, ang aton mismo Department of Health, partikular sa bahin sang Food and Drug Administration, nagapanugyan nga tun-an anay sing maayo gid ang ining hagna kag padayunon pa ang mga clinical tests agud mapaseguro kon hasta gid diin ang kahalitan sini.
Kon indi man lang significante ang posible nga halit nga matuga sini, ti okay! Kon indi, ti dapat lang nga indi ini pagapadayunon, indi bala?
Apang kon ipamilit gid naton ang pag-legalize sini, at least may laygay sa aton ang aton mga utod nga mga Muslim.
Sa bahin sang mga tumuluo sang Islam (Muslim), nagsiling si Muslim scholar nga si Sheikh Yusuf Al-Qaradawi, sa iya libro "The Lawful and Prohibited in Islam", nga puede tugutan ang paggamit sang marijuana sa tatlo ka kondisyon:
Una, nga ang kabuhi sang pasyente mabutang sa peligro kon indi sini pagamiton ang marijuana bilang bulong;
Ikaduha, wala sing alternatibo ukon substitute nga bulong halin sa halal (lawul) nga source ang available; kag
Ikatlo, ang paggamit sang marijuana bilang bulong gina-prescribe sang isa ka competent Muslim physician nga mahadlukon kay Allah.
***
On second thought, indi ta lang anay seguro i-legalize ang "medical"marijuana. Hinay-hinay lang, i-"decriminalize" lang anay ini, nga ang madakpan pabayron lang sang multa (monetary fine).
Pareho lang bala sa naga-violate sang anti-littering law nga indi siya ma-priso apang mabayad lang sang multa tubtub mahibal-an ta gid ang lubos nga epekto sining "medical" marijuana.
Indi ta luyag matabo ang saku-sako nga pagpatuman sini katulad sang Dengvaxia kontra dengue nga nagdulot sang indi lahg-lahog nga kahangawa sa aton mga pumuluyo, indi bala?/PN