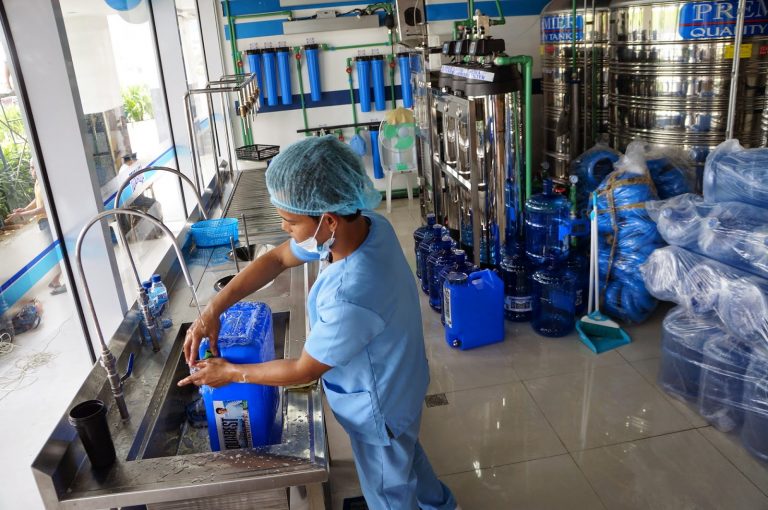 MANILA – Prices of bottled water drinks and fruit juices are expected to go up during the summer, according to the Philippine Amalgamated Supermarkets Association Inc. (Pagasa).
Pagasa president Steven Cua explained that demand for liquid drinks is likely to increase as consumers buy these products to quench their thirst amid the hotter days.
"Bottled water and drinks as well as fruit juices are some of the items that will be in demand for this summer season," Cua said in an interview with the Philippine News Agency.
He also sees price increases for personal care products such as bath soaps and shampoo.
The group urged the Department of Trade and Industry (DTI) to monitor the movement of the prices of these products.
"Pricing products is basically a management issue for supermarkets. They will do this if there is an increase in the demand of certain products in order to sustain their profitability," according to Cua.
The supermarket industry leader also projects that the volatility in petroleum prices in the world market might cause a significant impact on the transportation of products such as fruits and vegetables to the supermarkets.
"Inflation is a necessary evil. Ang mahalaga ay kailangan ito bantayan na di ito gaano makaapekto sa kinikita ng ating mga kababayan (What is important is that we must monitor and ensure that this will not substantially affect the incomes of our countrymen)," Cua said.
The Department of Energy has warned consumers to expect further oil price increases in the world due to geopolitical tensions in major oil producing countries.
Pump prices so far this year have had a net increase of P6.99 per liter for diesel; P8.99 per liter for gasoline; and P4.67 per liter for kerosene.
Meanwhile, the DTI has assured that the supplies and prices of bottled water will remain stable amid the current water shortage in parts of Metro Manila.
This comes as beverage makers assured that they will not increase the prices of bottled water until the water supply problem is resolved by May. (PNA)