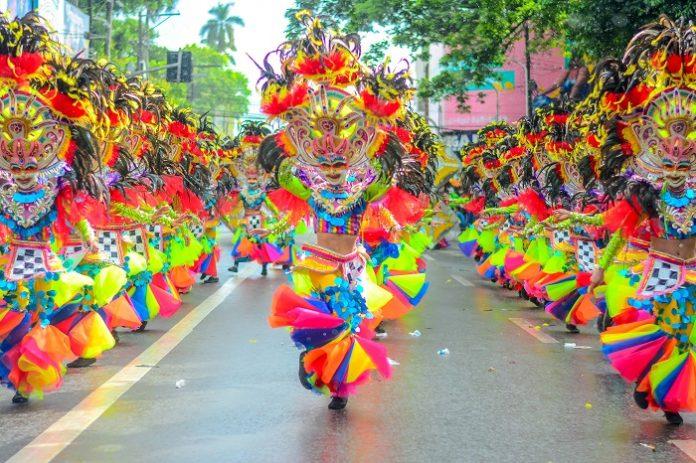 THE unwavering smiles on the masks of Ruby MassKara Festival dancers stood out in the middle of a heavy rain.
MassKara Festival Street and Arena Dance Competition pushed through the unsparing rain. Each group danced with hearts pounding to the beat of the drum, flaunting costumes adorned with feathers and colorful beads in the streets of Bacolod City. People crammed the sidewalks and propped umbrellas over their heads as they watched the performances unfold.
It was no easy feat, giving their all for the competition in heavy, wet costumes, but it served as a reminder that MassKara Festival was made to brave the rain of life and to rise above the adversities.
This year's Ruby MassKara Festival Street and Arena Dance Competition – barangay category – was bested by Barangay Estefania among 13 other competing groups on Oct. 27, the last day of the 21-day festival. Estefania also won Best in Concept and Choreography./PN