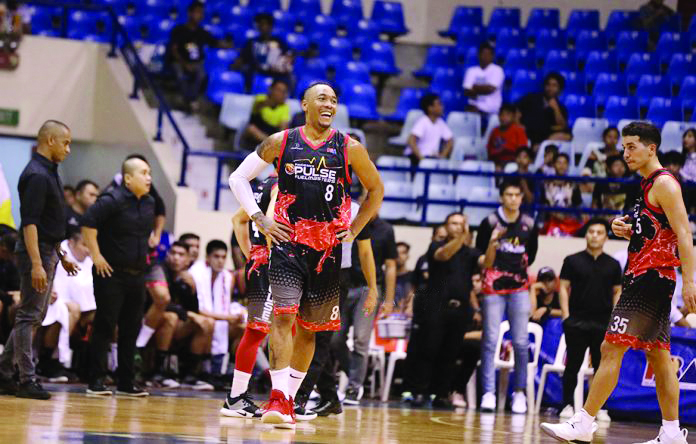 MANILA – The PBA Commissioner's Office dropped the hammer on Phoenix Fuel Masters star Calvin Abueva after slapping him with indefinite suspension on top of P70,000 fine.
In a statement on Tuesday night, PBA Commissioner Willie Marcial said that the hefty penalty was imposed on the temperamental Abueva to instill discipline and maintain professionalism in the league.
"I can no longer allow Abueva to continue with his offensive and obnoxious on-court behavior against the fans and his fellow players, which the fiery player is known for," Marcial said.
"Fans go to the playing venues to enjoy the games, not to be insulted or disrespected. The welfare of the fans is of utmost importance to the PBA and we will not hesitate to impose heavy penalties on those who breach this rule," he added.
Marcial also said there was no time frame for the lifting of the suspension as it will all depend on how and when Abueva makes an apology to those whom he has offended, and how he will henceforth reform in his ways.
"The indefinite suspension should serve as a stern warning for Abueva and other players to act as professional athletes and that unbecoming conduct or any act or statement that is prejudicial or detrimental to the PBA will be severely punished," he said.
"If the players have any complaints about fan behavior during the games, they can always bring it to the attention of the Office of the Commissioner who can warn the fans or even send them out of the venue," he added.
Abueva was first involved in a verbal altercation on Friday with the girlfriend of Bobby Ray Parks of the Blackwater Elite. He was also seen on video making obscene gestures towards the female fan and her companions.
Last Sunday against TNT KaTropa, Abueva was called for a technical foul during the first quarter for a 2nd motion against Anthony Semerad. He was later thrown out of the game for a F2 foul after delivering a clothesline on import Terrence Jones.
The F2 foul was obviously a retaliatory act because a few seconds earlier, on the previous play, Abueva was hit in his private part by Jones which the referee failed to call.
Before the F2 was called, Abueva even asked the officials to watch his next move. When he was thrown out, he seemed to enjoy his predicament as he danced on top of the officials' table, as well as flashing the "middle finger."/PN