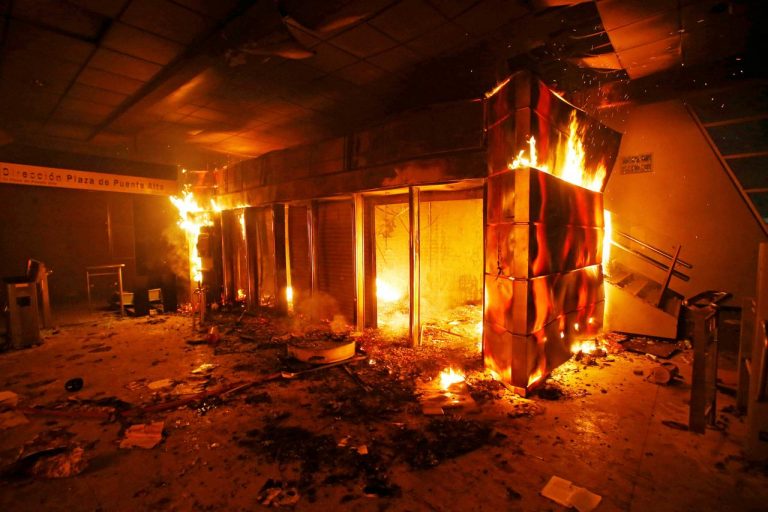 SANTIAGO – Chile's President Sebastian Pinera declared a state of emergency in the capital Santiago as the city of 6 million descended into chaos.
Pinera spoke to the nation early on Saturday, declaring an emergency lockdown.
He said he would invoke a special state security law to prosecute the "criminals" responsible for the city-wide damage.
Black-hooded protesters enraged by recent fare hikes on public transportation lit fires at several metro stations, looted shops, burned a public bus, and swung metal pipes at train station turnstiles during Friday's afternoon commute, according to witnesses, social media and television footage.(Reuters)