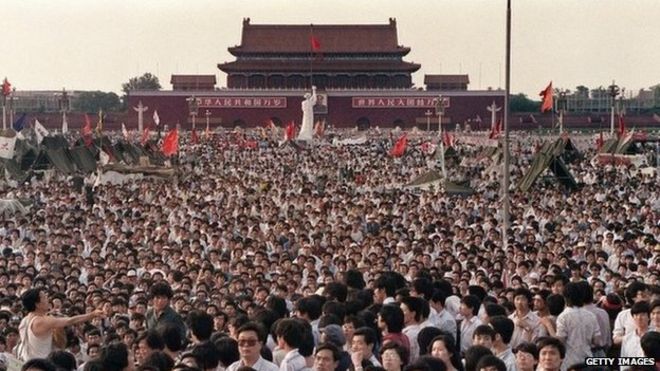 CHINA – This country defended the crackdown on the 1989 Tiananmen Square protests in a rare public acknowledgement of events.
Defense Minister Wei Fenghe said that stopping the "turbulence" was the "correct" policy.
In spring 1989, students and workers occupied Beijing's Tiananmen Square in a massive pro-democracy protest. Many were killed in a brutal clampdown by the communist authorities.
Reporting on the events was heavily censored in China.
Tuesday marked the 30 years since six weeks of demonstrations ended with the Beijing massacre of June 3-4. (BBC)