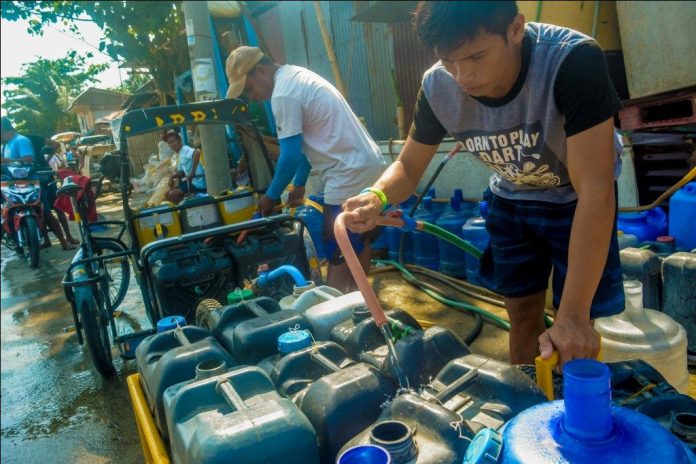 ILOILO City – Almost three weeks since the city was placed under a state of calamity due to dwindling water supply, the proposed water rationing in 73 barangays still hangs.
Joren Sartorio, General Services Office (GSO) head, said there were matters needing clarification in the water procurement.
For one, the approved budget for the contract (ABC) needed the approval of the Board of Directors of Metro Iloilo Water District (MIWD), he said.
As proposed, it will be under emergency procurement. MIWD had been identified as provider.
"If that fails, then it depends…if there are interested parties. Perhaps we will invite them also to the negotiating table. The approved budget for the contract is P23 per cubic meter," said Sartorio.
Sartorio said that since it is negotiated – and given the proper responses – the city government could release the contract within two weeks.
The price of P23 per cubic meter was offered by MIWD. But the water utility is also waiting for the city government to send a Memorandum of Agreement (MOA) indicating its interest to procure water from them at the suggested rate.
Sartorio said what was transmitted to the Bids and Awards Committee was only a purchase request.
"We have to stop there because we cannot proceed if we don't basis for negotiation for the procurement of water," he said.
The Sangguniang Panlungsod (SP) placed the city under a state of calamity on April 26.
Before the calamity declaration, City Disaster Risk Reduction and Management Office (CDRRMO) head Donna Magno told the SP that the city was able to meet three out of five conditions outlined in the National Disaster Risk Reduction and Management Council's (NDRRMC) Memorandum No. 86-2018 which set the guidelines for such declaration to happen. These three were:
* at least 20 percent of the population are affected and in need of emergency assistance or whose dwelling units have been destroyed
* widespread destruction of fishponds, crops, poultry and livestock, and other agricultural products
* disruption of lifelines such as electricity, potable water system, transport system, communications systems and other related systems which cannot be restored within one week, except for highly-urbanized areas where restoration of the of the above lifelines cannot be made within 24 hours
According to Magno, these were determined during the CDRRMC meeting on April 22. Her office was one of the council members.
"A declaration of a state of calamity would automatically allow the city government to use part of its calamity fund as quick response fund," said Magno, especially to address water scarcity in the villages.
The city has a P115-million calamity fund. Thirty percent of this – or P34.7 million – constitutes the quick response fund. (PNA)