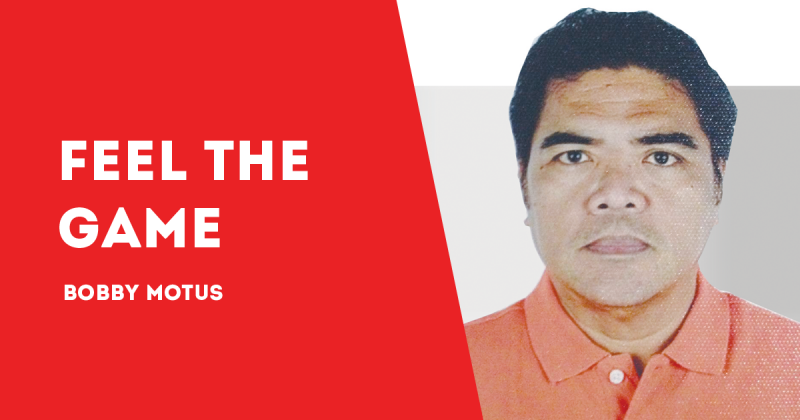 IN JULY 2008, probably the greatest match in tennis history took a total of seven hours, including rain delays.
It was the longest championship match in the history of Wimbledon. Rafael Nadal, in capri pants and sleeveless shirt, defeated Roger Federer for his first Wimbledon title and the $940,000 top prize.
This was the last time they battled on Wimby's Center Court.
When this year's Wimbledon draw was released, it was almost a foregone conclusion that discounting any misfortune, Novak Djokovic will be facing the winner of the Nadal-Federer semis match and it looks like it's going that way.
Today, the two tennis demigods will meet for their 40th match all-time and their first time in 11 years in the Wimbledon semifinals.
This will be another epic battle between two legends who won a combined 38 majors title.
Head-to-head, Nadal leads Federer 25 matches to 14. Recently, they met at the semifinals of this year's French Open where Nadal dominated Federer on the clay court in three sets, eventually winning the title over Dominic Thiem.
The Fed Express had won eight Wimbledon titles compared to Nadal's two. In their three meetings at the Wimbledon finals, Federer has the upper hand with two wins as to Nadal's one. Whoever wins in today's match will face the winner of the other semis match between Djokovic and Roberto Bautista Agut.
The four semifinalists are well over their 30s. Rafa, Novak and Agut are 33, 32 and 31, respectively. These 30-somethings had been dropping much younger opponents, especially Federer at 37, who is considered old among athletes in whatever sport.
Djokovic, Nadal and Roger are the world's top three tennis players and between them have 53 Grand Slam titles.
If Rafa is the King of Clay and rules Roland Garros, Federer's specialty is grass and the All England Club is his territory with the most singles title won. He had always been the crowd favorite at Wimbledon and it will be like playing on home court with the fan support. If you had seen his matches, the London crowd really loves Federer.
On the way to this classic match, both had been playing very well. In five matches, Nadal only dropped a set in that match with Nick Kyrgios showing his Kyrgio-est behavior. Federer, on the other hand, dropped just two sets in five matches, both in the first sets. The odds will be even but Rafa, because he's four years younger, will have a very minimal edge over Roger.
Of Federer's 20 major titles, six are from the Australian Open, one French Open, eight Wimbledon and five US Open. Nadal's 18 comes from one Australian Open, an amazing 12 French Open, two Wimbledon and three US Open. They had never met at the US Open Finals and maybe if they won't be on the same draw, we could be seeing them on the Finals at Flushing Meadows next month.
This is not to discredit Djokovic but tomorrow's clash of tennis titans might as well be the Wimbledon Championships. Because this is a classic showdown, ticket prices at Stubhub started at a ridiculous price of $9,000. And yes, people are buying. Then again, me and the wifey will be rooting separately. I'm going for UniQlo, she'll be with Nike.
With a 12 percent increase in total prize money, the four semifinalists are already assured of $662,000 each. This year's Wimbledon champion goes home with $2.98 million and $1.49 million for the runner-up. In pro tennis, men and women get equal pay.
I just hope that in our lifetime, we'll get to see someone with Filipino blood eventually qualify for any of the Grand Slam events./PN