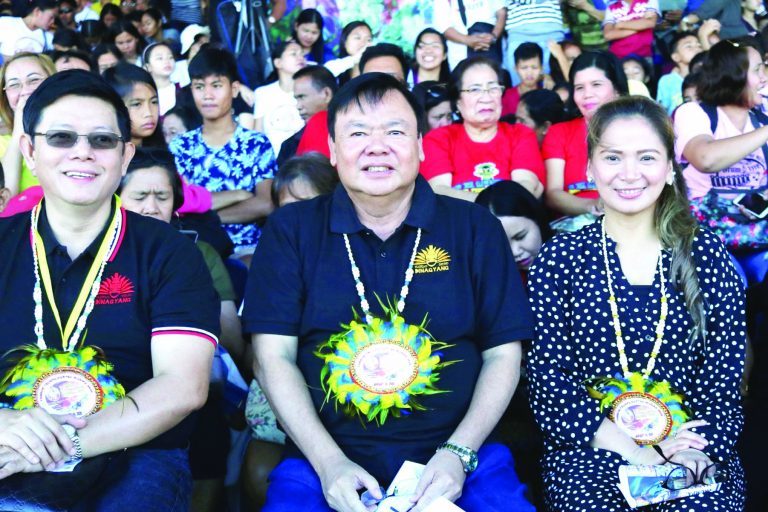 ILOILO City – "As the city levels up, so does the Dinagyang – indisputably the country's best tourism festival."
This, in gist, sums up the impact and significance of Iloilo City's decades-long love affair with the Dinagyang Festival, according to Rep. Julienne "Jam" Baronda, the city's first woman representative.
"What our beloved Mayor Jerry Treñas and the Iloilo Festivals Foundation, Inc. (IFFI) drew up for us to witness and enjoy this year are more than the sights and the sounds that we have been enjoying every January. The experience that we will have is also symbolic. To me, Dinagyang 360° and all the activities this Dinagyang are a portent of better and greater things to come for the Ilonggos," Baronda told Panay News in an exclusive interview.
With P10.75-million in total top prizes up for grabs for the three best Ati tribes wowing the crowd with their 360-degree performances, Dinagyang 2020 promises to take the festival to a whole new level, to greater heights of performance and pageantry. Such, too, heralds the greater and leveled up Iloilo City under the leadership and collaboration of Rep. Baronda, Mayor Treñas and Vice Mayor Jeffrey Ganzon.
For this year's Dinagyang, an inspired city leadership tapped a group of brilliant and successful local businessmen who volunteered their time, their pockets, and their imaginations to form the IFFI and take the festival to new horizons. Changes were introduced to keep it forward-thinking, vibrant and innovative but which were very much grounded to the event's reason for being as seamlessly summed up in this year's theme, "Perfect Vision: Celebrating the Ilonggo Spirit in Honor of Señor Sto. Niño,"
"Dinagyang 360 is a novel idea. It will make us see the beauty of the performances from all angles. That strikes me as symbolic. When the time comes, the people will enjoy the development projects we are now working on. Everyone will reap the benefits regardless of whatever direction they're coming from," Baronda added.
Apart from introducing Dinagyang 360°, IFFI also cut down the number of tribes to eight but subsidized them more and closely monitored them to ensure that their masterpieces are beyond expectation.
The number of judging areas were adjusted from five to four to make sure the performers are not exhausted so that they would be able to show their best and with the same level of intensity in all four judging areas.
Treñas earlier vowed to show to the world and the Ilonggos that Dinagyang 2020 has more to offer and that the tourists and local spectators will enjoy it like they've never done before.
Baronda looks forward to a greater, more progressive Iloilo City with its own economic zone and freeport to offer jobs even to overseas Filipino workers who would prefer to stay with their families.
She envisions a city with better and accessible hospital services, educational scholarship programs, excellent transport management system and well-connected land, sea and air transport, efficient city-wide drainage system, sports academy, and an iconic bridge.
"We are working on realizing the HOPE (Health, Obra, Peace and Order, Education) programs and projects that we promised our people during the campaign. We have filed 29 bills as principal author and 27 bills as co-author to make this dream turn into reality. And these bills were just for the first five months in office. Of course, we will file more necessary pieces of legislation," said Baronda.
Treñas, Baronda and Ganzon form the "Gugma, Uswag, Arriva" triumvirate who harvested landslide votes in the 2019 elections./PN