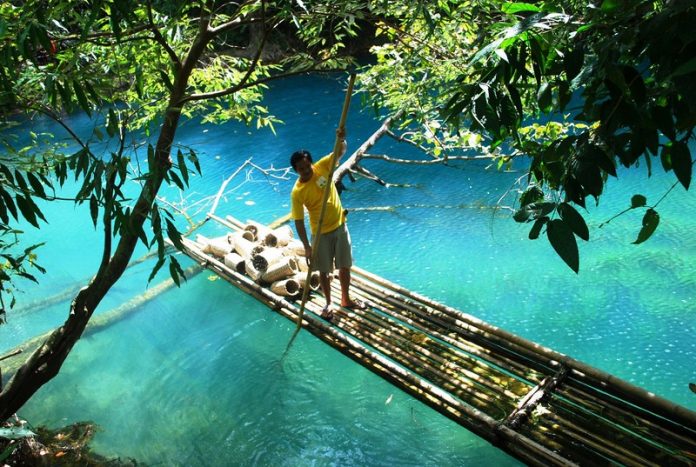 SAN JOSE DE BUENAVISTA, Antique – The Department of Tourism (DOT) Region 6 has been assisting this province to improve its tourism capacity.
This is after the Civil Aviation Authority of the Philippines gave the go-signal for Philippine Airlines (PAL) to service the Clark-Antique route. PAL's new 86-seater Bombardier Q400 NG aircraft will start to provide its services at the Evelio B. Javier Airport, on Dec. 16, with the Antique-Clark International Airport and vice versa route.
The flights are scheduled every Tuesday and Sunday. The departure from Clark will be at 6 a.m. and will arrive in Antique at 7:20 a.m., while the departure from Antique will be at 7:40 a.m. and will arrive at Clark at 9 a.m.
"It's high time for Antique to have its own direct flights as it has a booming tourism industry at present. The Provincial Government of Antique is also getting ready for the Antique-Clark flight, while the Department of Tourism Region 6 promotes excellent service qualities to all guests. We want to prepare all tourism stakeholders in Antique by conducting trainings and producing promotional materials", DOT-6 regional director Atty. Helen Catalbas said.
The DOT-6 conducted a cruise circuit site inspection in Culasi, Pandan and Tibiao, Antique from June 7 to 8, together with Maritime Industry Authority (MARINA), the Philippine Ports Authority (PPA), as well as local tour operators and tour guides. Part of the cruise circuit inspection was to check on the readiness of the tourism sites in Antique and the possible recommendations for the enhancement of the services being provided.
Recognizing the potential of the sites in Antique, DOT-6 also conducted a "Local Community Guiding Seminar" in San Jose, Antique on Sept. 3 to 9. Stakeholders learned how to properly guide visitors coming to visit tourist destinations in Antique.
DOT-6 also supported the province's "Dapli and Pinili" Culinary Fashion Show on Sept. 20. The event showcased the collection of local cuisine and the traditional patadyong of Antique that is making its name in the modern fashion industry.
"After the maiden flights on Dec. 16, DOT-6 in close coordination with DOT Region 3 (Central Luzon) will be bringing in travel media and tour operators from Northern Luzon particularly Clark for a familiarization tour of Antique tourist attractions and facilities. A farm-tour for Western Visayas travel agents, tour operators and media will also be organized for Clark. This next step will help ensure widespread promotion of Antique and Clark to promote sustainability of flights", Catalbas further said.
Meanwhile, DOT-6 held the Antique Provincial Cooperative Development Council Farm Tourism Familiarization Tour on Oct. 13. Members of the council had a tour in Orchard Valley in Pavia, Iloilo, Damires Hills in Janiuay and Ephrathah Farms in Badiangan, Iloilo. The target of the Famtour is for the council to familiarize and learn the best practices of farm tourism enterprises to generate sustainable income.
Aside from these, DOT-6 in cooperation with the Department of Agriculture, Department of Trade and Industry and Antique Development Foundation will be spearheading the Antique Harvest Fair on Dec. 14 to 16. The event aims to promote farm tourism, culinary heritage and destinations in the 18 municipalities of Antique. Harvest Festivals/Fair all over the country is brainchild of DOT secretary Bernadette Romulo-Puyat.
Catalbas also added that DOT-6 is willing to assist groups or organizations to enter into the tourism industry given that they will follow all the requirements. She cited as an example the two-day Farm Tourism Orientation and Tour in the Province of Iloilo conducted by DOT-6 for the Caticlan-Boracay Transport Multi-purpose Cooperative (CBTMC) that signified their interest to make their over six hectares lot in Barangay Aguila, Sebaste, Antique as a farm tourism site. (DOT/PN)