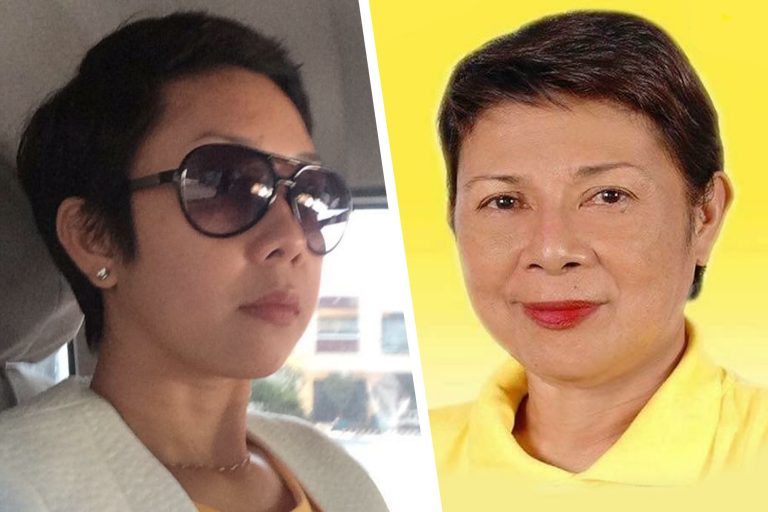 ILOILO City – The Iloilo City Prosecutor's Office finds sufficient basis to charge Valderrama, Antique's town mayor and her daughter with estafa.
Mayor Jocelyn Posadas and daughter Atty. Charmaine Filarmeo were sued for three counts of estafa by Solexar Energy International Inc.
Another complaint for violation of the Anti-Graft and Corrupt Practices Act was also filed against Posadas and Filarmeo before the Office of the Ombudsman.
Posadas, who used to be a Trial Attorney V of the Department of Agrarian Reform (DAR) in the province of Antique, was further accused before the Ombudsman of violation of the Code of Conduct and Ethical Standards for Public Officials and Employees.
In an eight-page resolution approved by Iloilo City Prosecutor Peter D. Baliao, Assistant Prosecutor Maria Theresa D. Pineda-Guadalope stated that the estafa complaint was "properly established."
Solexar, which intended to establish a solar power plant in Iloilo, sought the services of Posadas and Filarmeo in 2013 for the purchase of a 55-hectare agricultural land in Tigbauan as its project site.
Posadas was then working with DAR. Not allowed to engage in private practice, she recommended the services of her daughter, Filarmeo, according to the complaint.
Solexar believed that the construction of a solar power plant in Iloilo would make electricity rates cheaper, more accessible and reliable.
Posadas and Filarmeo were referred to Solexar by its former corporate secretary, Dr. Louie Tirador.
The resolution noted, as alleged in the complaint, that several vouchers were issued to Posadas and Filarmeo for the processing of the land conversion. Solexar conducted an audit for all payments made and found P11 million unaccounted.
Solexar demanded for the return of the unaccounted amount. But Posadas and Filarmeo denied receiving the said amount.
The resolution noted the following unaccounted amount that the failed to return: P5 million for payment of property tax, P5 million for "expediting fees" and P1 million for DAR conversion.
"There is no dispute that respondents, as lawyers of the complainant corporation, received the money for payment of certain fees. However, they failed to promptly account how the money was spent. This raises the presumption the respondents misappropriated the money for their own personal use and benefit," the resolution stated.
The graft complaint alleged that while it was Filarmeo who signed the agreement for the processing of the land conversion, it was Posadas "who did almost all the work."
In a Joint Order, the Office of the Ombudsman claims there is enough basis to proceed with preliminary investigation and administrative adjudication proceedings. They were directed to file their respective counter affidavits.
Posadas and Filarmeo could not be reached for comment as of this writing./PN