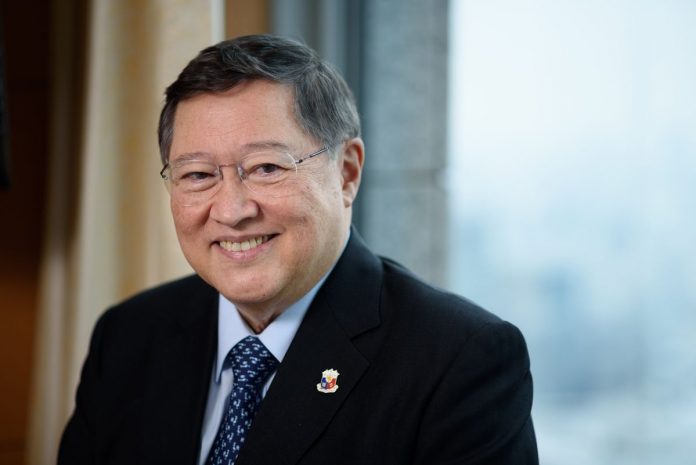 MANILA – Finance secretary Carlos is seeking the business community's support for the government's upcoming economic reforms and initiatives as the administration bets scored a landslide victory in the May 13 midterm elections.
In his speech before members of the Management Association of the Philippines (MAP) in Taguig City, Dominguez said President Rodrigo Duterte enjoys broad and profound support from the people and such strong support was most recently expressed in the just concluded midterm elections.
"The landslide vote our people delivered in favor of the candidates endorsed by the President translates into approval for the program of reforms the President has launched at the start," the Finance chief said.
"Our people desire the continuation of the pragmatic programs this administration has started, driven by the incomparable political will the President has displayed in these last three years," he said.
None of the opposition candidates under the Otso Diretso slate was able to secure a Senate seat.
Dominguez told MAP members he was seeking their help as professional managers to help explain the importance of fiscal discipline and market reforms to our people.
"Our economic success must not be derailed by populist demagoguery that sometimes erupts in politics," he said.
"Disciplined management brought us to where we are now. It will secure for us a progressive and stable future," he said.
The Finance chief also underscored the need for the Executive and Legislative branches to work together under the incoming 18th Congress to "create a more business-friendly environment in the country through the passage of the Foreign Investments Act, the Retail Trade Liberalization Act and amendments to the Public Service Act."
The Cabinet official cited several legislative achievements in the outgoing 17th Congress such as the Tax Reform for Acceleration and Inclusion Act (TRAIN), "which helped provide a steady revenue stream for the Duterte administration's infrastructure projects and programs for human capital development, as well as return a total of P111.7 billion to the pockets of 99 percent of salaried employees."
Other "game-changing" reforms cited by Dominguez include the rice tariffication law, the process of consolidating a Bangsamoro Autonomous Region for Muslim Mindanao, national ID system, and Ease of Doing Business Law.
He emphasized the signing into law of the Universal Health Care program, which is now assured of the additional funding it needs from the bill providing substantial excise tax increases on tobacco products.
Dominguez thanked the Senate for swiftly approving the bill and the House for immediately concurring with the measure earlier this week. (GMA News)