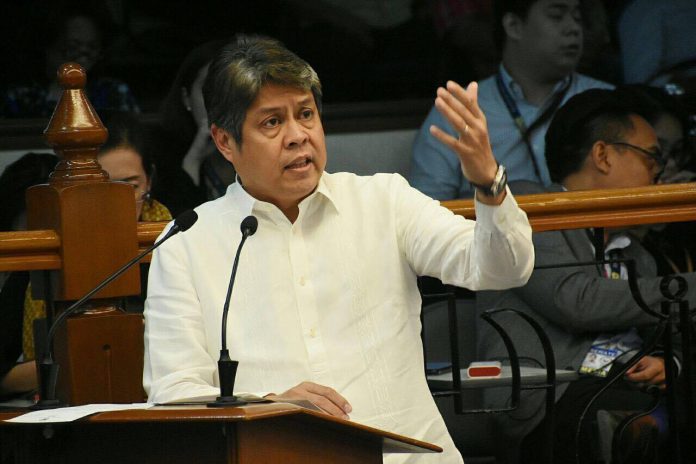 MANILA – A passage of the Freedom of Information (FOI) bill could help deliver on lawmakers' promise to promote good governance and transparency and curb corruption, Senator Francis Pangilinan said.
He added that his Senate Bill 265 or the proposed People's Freedom of Information Act is an effective tool to curb corruption within the government.
"FOI is an effective anti-corruption tool. When the people are aware about what's going on in their government, officials will think twice about committing crime because they know they are being watched," Pangilinan said on Monday.
This after Deputy Ombudsman Cyril Ramos recently bared that the Philippines is losing around P700 billion, or around 20 percent of the country's total budget appropriation yearly due to corruption.

Under the bill, "every Filipino citizen has a right to and shall, on request, be given access to any information of public concern under the control of a government agency regardless of the physical form or format in which they are contained, subject only to exceptions."

Unlike the existing Executive Order, which covers only the executive, the proposed FOI law will cover all government agencies in the executive, legislative and judicial branches, as well as constitutional bodies.

The bill states the mandatory disclosure of the Statement of Assets, Liabilities and Net worth of all public officials.

All agencies are mandated to upload on their websites updated documents, including their annual budget; itemized monthly collections and disbursements; summary of incomes and expenditures; utilization of Internal Revenue Allotment; annual procurement plan and list; items to bid; bid results; procurement contracts, among other relevant documents.

There are, however, exceptions to disclosure, including information that directly relates to national security or defense and its revelation may cause damage to the national security or internal and external defense of the state.

A penalty of not less than one month but not more than six months and a fine ranging from P10,000 to P100,000 shall be imposed upon any public official who falsely denies or conceals information.

A higher penalty ranging from P500,000 to P1 million is set against a public official or employee who willfully destroys information being requested./PN