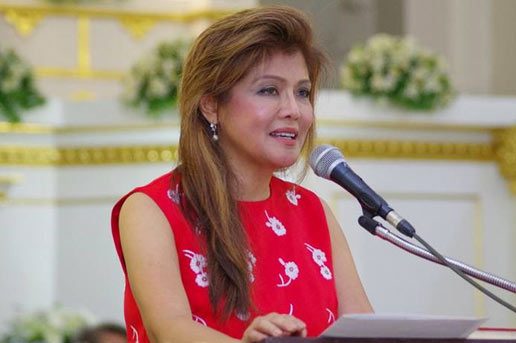 MANILA – One-year suspension of the value-added tax (VAT) on basic food commodities, fuel, and electricity is an inflation solution given the persistent high inflation over the past several months, Ilocos Norte's Gov. Imee Marcos has suggested.
"The temporary lifting of the VAT on basic commodities will provide urgent much-needed relief to Filipinos as inflation hit the hardest in the countryside. The poor Filipinos, they cannot wait for anti-inflation strategies that could take months to work. They need solutions now," Marcos pointed out.
She added: "Filipinos cannot wait for global oil prices to go down. Prices are already too high for Filipinos living below the poverty line. Removing the VAT would lighten the burden on millions of Filipino households and would make their Christmases litter lighter amid the high prices."
The TRAIN (Tax Reform for Acceleration and Inclusion) Law has sections 31 to 34 (pages 31 to 44) pertaining to VAT. These sections amended the old provisions about VAT of the Tax Code.
"The VAT suspension will run parallel to the anti-inflation measures of the Duterte economic team and Bangko Sentral ng Pilipinas. It will buy time to set our economy back in shape," said Marcos.
Though the President cannot amend the law, he can suspend its implementation through an Executive Order.
"Wagi ang mahihirap kung mawawala ang VAT kahit isang taon lang; kung walang VAT bababa ang presyo ng pagkain, gasolina at kuryente," the governor stressed./PN