THE Philippines' favorite pizza chain is making history here in Iloilo with the first free-standing branch in the Visayas: the two-storey Greenwich Gen. Luna UPV, ready to whet your appetite for overloaded pizza, scrumptious pastas, and unlimited barkada bonding moments.
Located on the corner of General Luna and Infante Street – and right across the city campus of the University of the Philippines Visayas – the newest Greenwich store is the 8th in Iloilo and the 280th nationwide, promising a delicious menu of exciting pizza and pasta innovations, nothing less than what we've all come to expect of the popular pizza brand.
"Welcome to the very first Greenwich store [of the Uy Franchise Group ]," said proprietor Thea Elyza Uy during the opening program. "This marks another milestone in our business, the first of its kind here in Iloilo, the first free-standing store in the Visayas. Here we will be serving a wide variety of delicious food sa presyong kabarkada."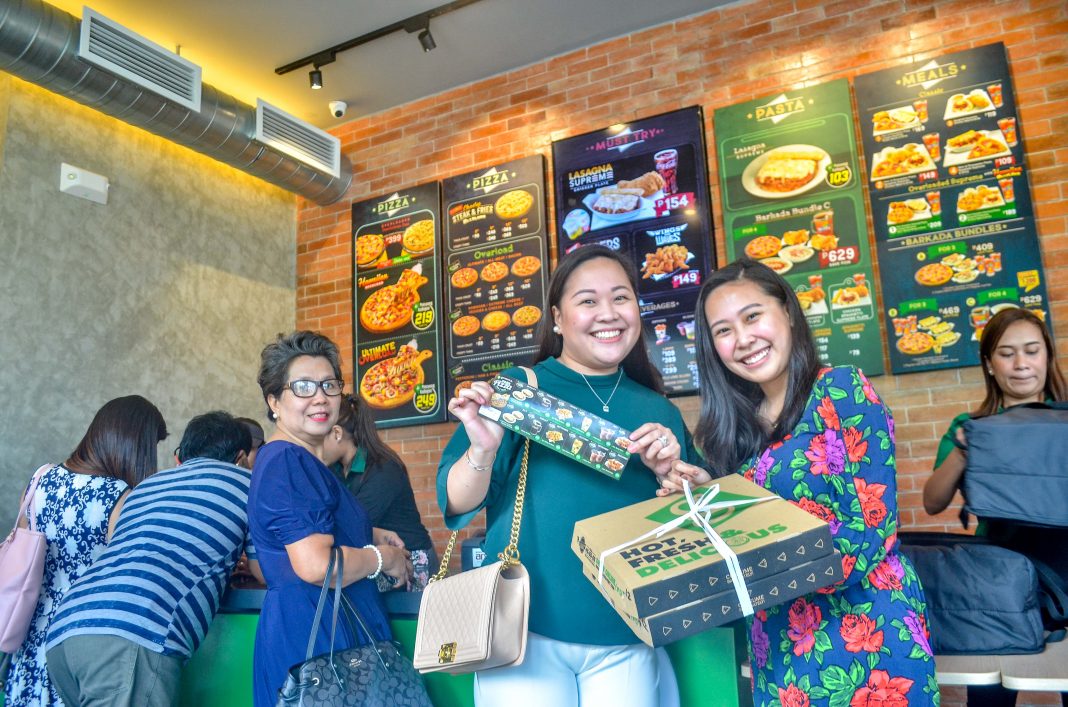 "It will be our pleasure to serve you the best pizza and pasta, while offering the best pizzeria experience in the region. May this be the start of Iloilo rediscovering what's delicious at Greenwich," added the young businesswoman.
Greenwich Gen. Luna UPV prepared a special treat for its opening day, giving its first 100 guests to purchase two barkada Hawaiian Overload pizzas a free-pizza-for-one-year coupon.
"We are very happy, together with the Uy family, and the Uy Franchise Group to open not just our 8th Greenwich store here in Iloilo, but also the first free-standing store in Visayas," said Greenwich VisMin head Alex Lim. "So now there is even more reason for everyone to be able to go and enjoy our best tasting pizzas and pastas – and have more fantastic, awesome bonding barkada moments for everyone."
Tag along with your gang for your favorite Greenwich faves: the Hawaiian Overload Pizza, Ultimate Overload Pizza, and Lasagna Supreme!
HAPPENING NOW: Top Philippine pizza chain Greenwich opens its newest brach in Iloilo City today. The new store located near the city campus of the University of the Philippins Visayas is set to offer promo and treats a plenty for its opening day, including giving away one-whole year's worth of free pizza to some lucky winners..

Posted by Panay News on Sunday, October 7, 2018
See you, Greenwich barkadas!/PN