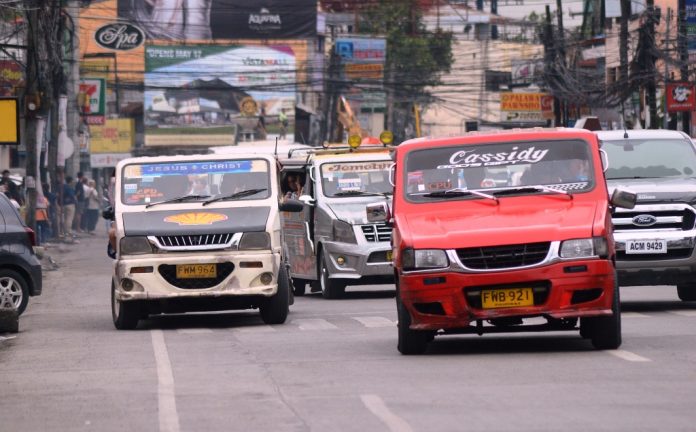 ILOILO City – Jeepney operators and drivers have an alternative to the phaseout of their vehicles 15 years old and older – change their old diesel engines to the government-favored Euro 4 engine.
Euro 4 engines meet the European Union emission standards that limit the amount of harmful chemicals (such as toxic sulfur, benzene and carbon dioxide, etc.) emitted by motor vehicles.
Banding under the name Panay and Guimaras Alliance of Transport for Rehabilitation, the jeepney drivers and operators said changing old diesel engines is more reasonable than the government's order to completely ban old jeepneys from the streets.
The group is seeking the support of local government units in this alternative being proposed.
Changing to Euro 4 engine will address air pollution, a concern that the proposed phaseout wants to address, too according to Edgar Salarda, coordinator of Pinagkaisang Samahan ng mga Tsuper at Opereytor Nationwide (Piston) Panay, one of the conveners of the Panay and Guimaras Alliance of Transport for Rehabilitation.
"Small jeepney operators favor buying Euro 4 engines that cost between P250 thousand to P300 thousand – certainly more affordable than a modern jeepney unit that costs around P1.7 million," said Salarda.
The government's move to modernize Philippine public transport aims to minimize air pollution and improve public transport safety. Most jeepneys are not compliant with smoke emission standards, according to the Land Transportation Franchising and Regulatory Board (LTFRB).
According to the transport alliance, jeepney drivers and operators are also willing to change the chassis of their units and conform to the design standards recommended by the government.
Aside from local government units, the alliance will also give copies of their proposed alternative to the Department of Transportation and LTFRB.
A jeepney phase out will economically displace a lot of drivers and their families, the alliance warned.
It also said the jeepney modernization as proposed by the government – buy a whole new unit – would result to an increase in the minimum fare between P15 to P20.
The jeepney started as remodeled army vehicles left behind by US forces after World War II, and became a showcase of Filipino ingenuity and resourcefulness. Mainly patronized by low- to middle-income passengers, it has become the core of Philippine public transport.
The government's jeepney phaseout plan, the alliance added, is favorable only to moneyed jeepney operators and would likely result to a monopoly of the jeepney business.
Aside from Piston-Panay and Piston-Guimaras, the following also compose the Panay and Guimaras Alliance of Transport for Rehabilitation: Iloilo City Loop Alliance of Jeepney Owners and Drivers Association, Confederation of Iloilo Provincial Jeepney Operators and Drivers Association, Iloilo City Alliance of Drivers Association, and Iloilo City Alliance of Jeepney Operators and Drivers Association./PN