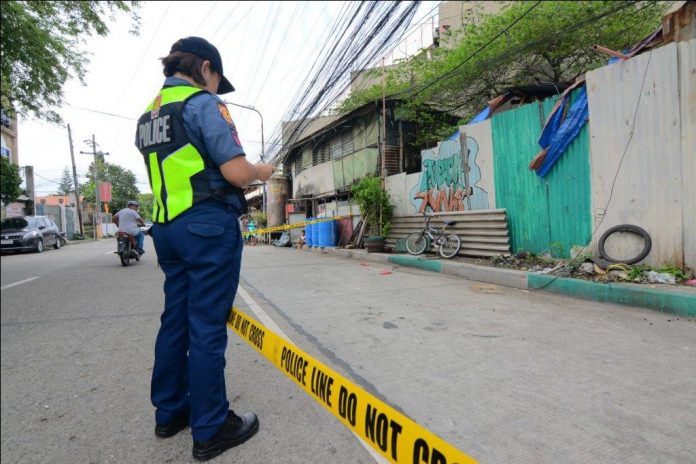 ILOILO City – Two weeks after he was released from prison for a drug case, a resident of La Paz district was ambushed while cycling in Barangay Rizal, Lapuz district yesterday afternoon.
The 42-year-old Roy Goco died while being rushed to the West Visayas State University Medical Center in Jaro district.
Witnesses told the police Goco's attackers were two men on a motorcycle. They fired several shot.
Goco was a resident of Barangay Mac Arthur, La Paz. He was arrested in a buy-bust operation of the police in November 2016 then charged with violating the Comprehensive Dangerous Drugs Act of 2002, said Police Major Mark Evan Salvo, La Paz police chief.
Goco was detained at the Iloilo District Jail in Barangay Nanga, Pototan, Iloilo but secured early freedom in a plea bargaining agreement, Salvo added.
Security cameras of establishments near the crime scene recorded the ambush, according to Barangay Captain Wilson Allona, but as of this wring the police have not named any suspects.
This was the second case of slaying in Iloilo city and province in just seven days involving motorcycle-riding gunmen. On Sept. 11 a 72-year-old farmer was shot to death in Barangay Cabugao Norte, Santa Barbara, Iloilo.
Police believed, however, that land dispute sparked the killing of Gilcito Bacanto and not illegal drugs.
The shooting happened at around 8:10 a.m. It was an ambush, too. Bacanto was driving a motorcycle.
The victim was on his way to his farm when attacked, according to Police Major Fernand Limbungan, Santa Barbara police chief.
Days prior to the attack, Bacanto reported to the police he had received death threats. He said some persons were interested in the farm he was cultivating./PN