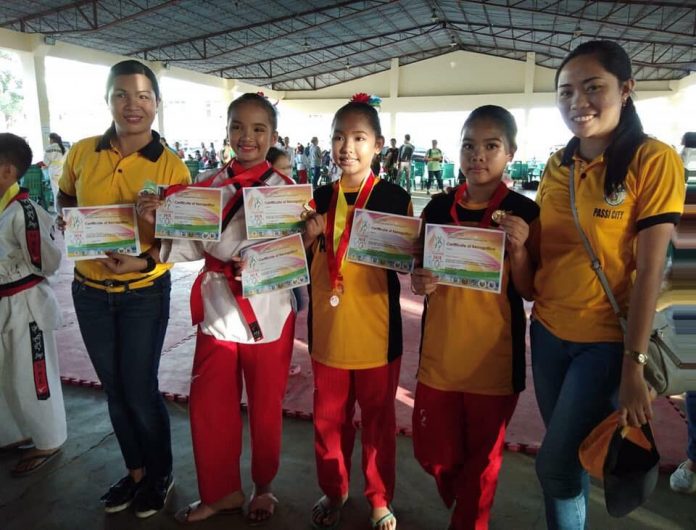 PASSI City athletes captured medals in taekwondo, badminton and chess events of the ongoing Iloilo 4th Congressional District Sports Association Meet on Wednesday in Anilao, Iloilo.
Allaiah Jallean Palmares of the Taekwondo Association of Passi City captured gold in individual girls poomsae before teaming up with Issa Loreen Agudo and Chrisvelle Noserale for the team gold.
Siblings Marl and Gladz Batulayan also bagged medals for Passi, while another team gold was delivered by the trio of Holibeve Suarez Noserale, Onegani Agudo and Janice Jennifer Barrientos-Pagayon Palmares.
Capturing silver medals were the mixed pair of Chrisvelle Noserale and Raymart Palec and individual poomsae's Brex Palec and Lieza Somido, while the lone bronze was from Agudo.
Passinhon athletes also nabbed three medals in badminton – a gold from Leanne Cedrick Pama in elementary boys singles, a silver from Edward Pama in secondary boys singles, and a bronze from Earl Joseph Dalen Aboy and Reyan Alipo-on in doubles.
In chess, siblings King Lanz, Queen Rose and Ruslan each got a gold medal in the individual boys standard, individual girls standard and secondary boys standard, respectively.
All medal winners in the Iloilo 4th CDSA Meet will represent the district in the upcoming Integrated Meet./PN