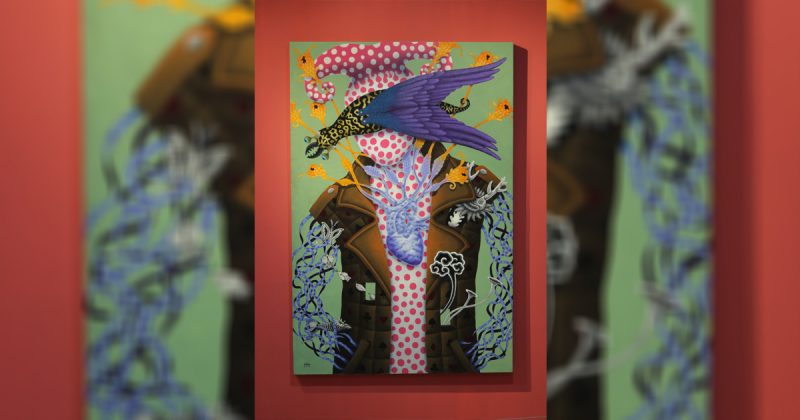 ILOILO City – The Filipino identity, when it comes to modern and contemporary art, has long been the subject of scrutiny and discussion among many artists and personalities. As the Iloilo Museum of Contemporary Art (ILOMOCA) closes out the National Museum and Galleries month, one of the best curators in the Philippines, Ricky Francisco, opens a new exhibit at ILOMOCA entitled "Color, Surplus, Skill" starting Oct. 24.
The exhibit, which explores the ideas brought about by these types of discussions, will feature artworks from the Edwin Valencia Collection. Guests can get up close with artworks from talented Filipino artists such as Mike Adrao, Cezar Arro, Renz Baluyot, Andres Barrioquinto, Leslie Chavez, Charlie Co, Jayson Cortez, Ronson Culibrina, Antipas Delotavo, Noel Elicana, Mark Andy Garcia, Emmanuel Garibay, Allain Hablo, Geraldine Javier, Ronante Maratas, Ged Merino, Raffy Napay, Vincent Navarro, Alex Ordoyo, Michael John Pama, Iggy Rodriguez, Jose Tence Ruiz, Don Salubayba, Jerson Samson, Ioannis Sicuya, Roger "Rishab" Tibon, Kristoffer Tolentino, and Lydia Velasco.
After a brief talk at The Box, Ricky Francisco, himself, will lead the guests on a curatorial walk to discuss the artworks displayed on the 2nd Floor Exhibit. After the tour, the guests are free to roam around and appreciate the art pieces at their leisure, discussing the effect of each element contributing to its overall beauty as discussed by Ricky Francisco: color, skill and fullness.
Come and dive deep into an in-depth experience in the world of modern and contemporary
Filipino art, and discuss the elements and techniques employed by artists. Visit the Iloilo
Museum of Contemporary Art at the Casa de Emperador Building, Festive Walk Parade, Mandurriao, Iloilo City, Iloilo or call 501 8621 / 501 8622. You can also visit ilomoca.org, for more information./PN