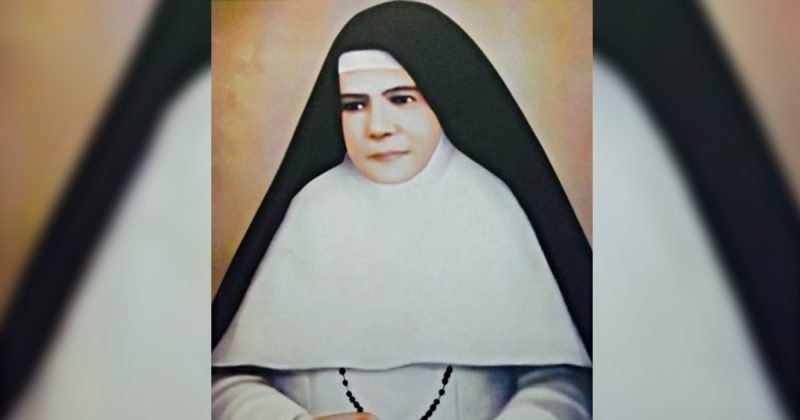 ILOILO City – Ilongga nun Maria Beatriz del Rosario Arroyo, known fondly as Madre Sayong or Mother Rosario, is another step closer to sainthood.
Madre Sayong, born in Molo district on Feb. 17, 1884 and died on June 14, 1957, was the founder of the congregation Dominican Sisters of the Most Holy Rosary and a great grandaunt of First Gentleman Mike Arroyo.
Early this month without much fanfare, Pope Francis declared "the heroic virtues of the Servant of God Rosario of the Visitation" nearly 10 years after then Jaro Archbishop Angel Lagdameo issued an edict initiating the diocesan process for the "Cause of the Canonization of the Servant of God Mother Rosario Arroyo de la Visitacion."
With the Pope's recent move, Madre Sayong is granted the title "Venerable". The next stage in her "cause" would be beatification, followed ultimately by canonization.
With several miracles attributed to her, this relative by affinity of former president Gloria Macapagal-Arroyo could be the country's next saint.
The Philippines currently has two saints in the Catholic Church – San Lorenzo Ruiz de Manila and San Pedro Calungsod.
The canonization process for Mother Rosario formally started on Oct. 7, 2009 at the St. Anne Church in Molo where she was baptized.
Mother Rosario was a daughter of wealthy couple Ignacio Arroyo and Doña Maria Pidal but at an early age, she chose the austere life of the convent. She died of heart failure and was buried at the Molo cemetery but in 1975, her body was exhumed to be transferred to a crypt at the congregation's motherhouse on Avanceña Street, Molo.
When her coffin was opened, Mother Rosario's body was still intact. After people rushed to touch her, however, it deteriorated.
Mother Rosario had two brothers. Jose Arroyo became a senator representing Iloilo in 1919 while Mariano Arroyo became the governor of Iloilo in 1928.
Senator Arroyo and spouse Jesusa Lacson from Negros Occidental had seven children, one of whom was Ignacio Arroyo (father of former First Gentleman Mike Arroyo).
MIRACLES
Testimonies of favors granted upon Mother Rosario's intercession included that of a third year high school student of the Sacred Heart Academy in Zarraga, Iloilo. She was admitted in a hospital for continually vomiting, fever and weakness.
The girl remembered the prayer for Mother Rosario in times of illness. While gasping and weakening, she prayed and recovered even before she took her medications.
Another documented testimony of cure was that of a woman named Prescilla of Barangay Tabuc Suba, Jaro district whose daughter Roselyn, an overseas Filipino worker in Cyprus, suffered from intracranial tumor.
Roselyn was hospitalized for three days in Cyprus in June 2009 before she was sent home.
On July 20 of that year, she was admitted at the Intensive Care Unit of the Western Visayas Medical Center. Without financial means, she was operated for free and after a while, her family was told to pray to Mother Rosario. They did just that day and night.  After a while, Roselyn fully recovered.
The Mother Rosario Arroyo Commission spearheaded the formal opening of the canonization process in 2009.
In his edict, then Jaro Archbishop Lagdameo called on anyone who may have useful information regarding the cause for Mother Rosario's canonization to bring such documents, materials or information to his attention.
HOLY LIFE
Mother Rosario made her religious profession at the Congregation of the Dominican Sisters of Sta. Catalina of Siena in Manila.
Later, she founded the Congregation of the Dominican Sisters of the Most Holy Rosary in Molo upon the encouragement and financial assistance of her parents.
She also donated her inheritance to the Congregation and lived a life detached from worldly goods.
During her life, she distinguished herself as an ardent devotee of the Eucharist, the Blessed Sacrament and the Virgin Mary.
Then Archbishop Lagdameo said the diocesan process of canonization was being initiated after consultations with the Holy See, bishops and the faithful of the archdiocese, and after having verified the existence of the widespread sanctity enjoyed by Mother Rosario Arroyo in life and even after her death.
As a religious, Mother Arroyo set an example of the observance of the vows, and mirrored the virtues of purity and innocence, deep simplicity, profound humility, and ardent love for the poor, the sick and the needy. (ESS, PIA/PN)