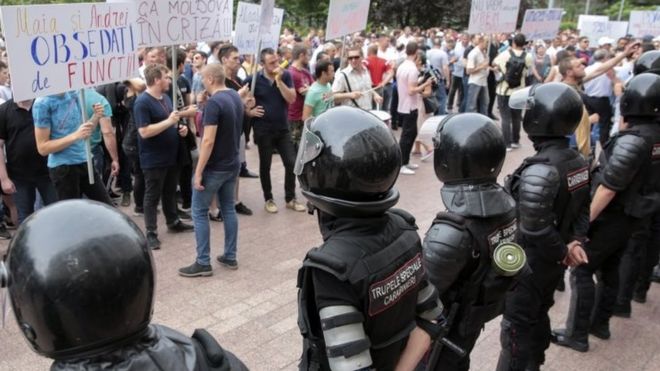 MOLDOVA – Political crisis in Moldova escalated with an interim president calling for snap elections on Sep. 6.
Moldova's pro-Russian President Igor Dodon was stripped of his duties, escalating a political crisis stemming from inconclusive general elections.
Pavel Filip, who was appointed by the Constitutional Court to succeed Dodon, dissolved the parliament.
The stalemate followed general elections in February, where no clear winner emerged between rival pro-European Union and pro-Russian parties.
Moldova, a former Soviet republic, lies between the EU and Ukraine and is one of Europe's poorest countries. (BBC)