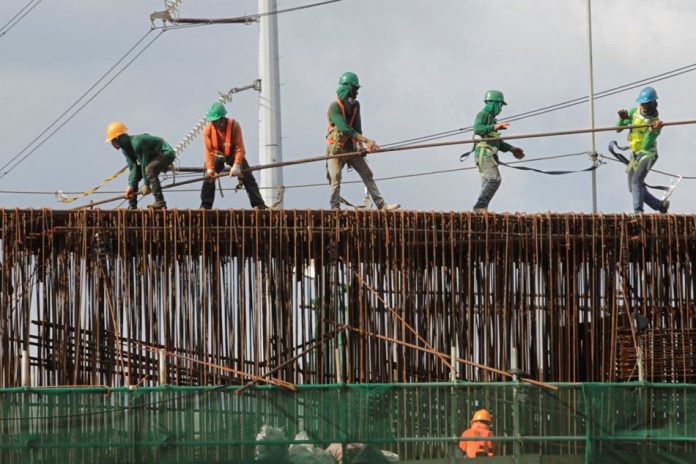 MANILA – Department of Trade and Industry (DTI) secretary Ramon Lopez said the kind of investments attracted into the country during the Duterte administration generated quality jobs for Filipinos.
During the Presidential Communications Operations Office's (PCOO) "The Presser: Dutertenomics 2.0" in Pasay City, the top trade official noted that in 2017, the country posted its second lowest underemployment rate for the past 30 years.
Lopez said underemployment rate in 2017 and 2018 registered 16.1 percent and 16.4 percent, respectively – lower than the 18.5 percent underemployment rate in 2015.
Philippine Statistics Authority (PSA) defines underemployed persons as "employed persons who express the desire to have additional hours of work in their present job or an additional job, or have a new job with longer working hours".
Lopez attributed the declining underemployment rate to the quality of investments that the country attracted in the past years.
In 2017 and 2018, the Board of Investments (BOI) hit two consecutive years of record-high investment approvals.
BOI-approved investments in 2017 amounted to PHP766 billion, increasing it by 48 percent to PHP915 billion in 2018.
For 2018 alone, sectors with highest value of investments were manufacturing, transport and storage, water and sewage, retail, and accommodation.
"The quality of jobs likewise improved," said Lopez, who is also the BOI chair.
Aside from creating quality jobs, the DTI chief said investments are becoming more inclusive, as 86 percent of the total pledges with the BOI in 2018 are outside Metro Manila.
Lopez noted that the administration has been pushing for more investments outside the National Capital Region to boost economic activities in other areas of the country. (PNA)