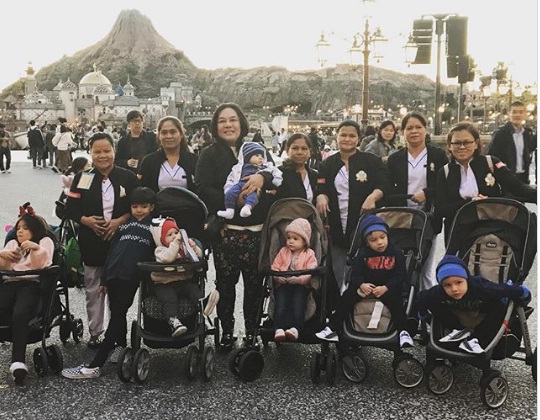 IT'S dubbed the "happiest place on Earth."
And Joel Cruz and his seven children certainly looked like they had a blast after touring Disney Sea in Tokyo on Friday.
The fragrance businessman posted on Instagram a photo of him with his kids all slouched in their respective strollers, tired from all the "fun and excitement," as they exited the theme park.
Cruz did not detail the attractions they visited, but he did describe the experience as "unforgettable" and that he's grateful to have been able to bond with his children.
He also revealed that he brought along the nannies and nurses of his kids, as well as several employees of his, taking the total size of the group to 40.
His trip came less than a week after he announced that he is all set to welcome an eighth child this month. The forthcoming kid, like all of his children so far (three are twins), is born out of surrogacy. (ABS-CBN)