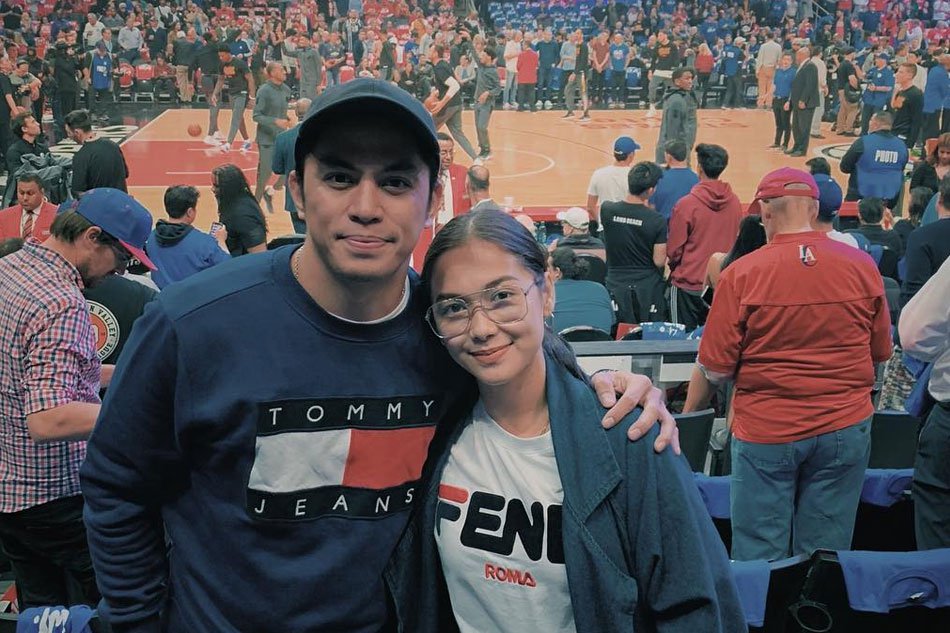 THEY were in Los Angeles for the Holy Week break.
And while there, Maja Salvador and boyfriend Rambo Nunez caught the NBA Playoffs fever and bought a pair of tickets to go watch the Golden State Warriors go up against the Los Angeles Clippers.
Posting photos and short videos of them inside Staples Center, home to the Clippers, the two gushed about seeing the likes of Stephen Curry and Kevin Durant in action.
It was Game 3 of the best-of-seven series. The Warriors now lead 2-1, winning handily, 132-105, behind Durant's 38 points.
It was just last month when Salvador confirmed that she and Nunez, whom she broke up with nine years ago, are back together.
Of her relationship with Nunez, she said that this is the first time that she has been "1,000%" sure about something. (ABS-CBN News)